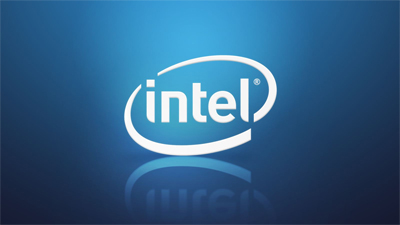 The new Z87 has landed and as per normal new hardware, numbers and features leave users a little confused as to what is going on – after spending hours if not days researching the same question is often still there – is it worth it?


Socket Type


With a new chipset often come new processors. Z87 is no different as Intel has released new 4th generation Core processors codenamed "Haswell". The biggest change here is that these processors use a new socket type – LGA 1150. The old Z77 chipset for 3rd Generation CPU's use LGA 1155. The most important thing to note is Z87 is not backward compatible with 3rd Generation Processors and 3rd Generation "Ivybridge" processors are not forward compatible with Z87 chipset despite only 5 pins removed and a couple moved about.


If you want to use a 4th Generation processor then you must pair it with a Z87, H81 or B85 motherboard, no exception.


Power Saving


Intel has redesigned the way a processor goes to sleep to save power, a good move for the environment and mobile processors. There are 6 levels of sleep state;


S0 – Awake.

S1 - Low wake latency sleeping state. No system context is lost, hardware maintains all context.

S2 – Almost the same as S1 but CPU and system cache context is lost.

S3 - All system context is lost except system memory.

S4 - Lowest power, longest wake latency supported by ACPI. Hardware platform has powered off all devices, platform context is maintained.

S5 – Almost the same as S4 except OS doesn't save any context, requires complete boot upon wake.



In short your electricity bill will go down very slightly – It's not really a feature that will effect a full on gaming computer but more for the mobile market in the form of laptops and tablets.


Graphics


4th Generation CPU's will see a bump in the on-board graphics spec and naturally the Z87 has had to adapt slightly. The feature is virtually redundant on systems that have a dedicated graphics card but for systems that only have on board graphics like low end desktops, laptops and tablets, twice the graphical processing, including quick sync, JPEG Decode and MPEG Encode is the norm.
Z87, unlike Z77, will natively support a Display port output and a triple screen setup out of the box!


Voltage Regulator Module


Or commonly known as VRM for short has been moved from the motherboard to the CPU. What does it do I hear you cry? Good question, it is a converter that provides the processor the correct voltage, converting 5V or 12V to the correct much lower voltage that a CPU needs. Essentially it means nothing to the end user but it's a difference so have included it here.


SATA 6.0GB/s ports


Z87 natively supports more SATA 6.0BG/s ports, 6 to be exact compared to Z77's two native ports. Considering AMD motherboards have been doing this a while and most SATA devices like hard disks are all of SATA 6.0GB/s it's a welcome addition even though it's not world breaking news.


1600Mhz RAM


Z87 natively supports 1600Mhz RAM. Previously Z77 only natively supported 1333Mhz RAM and you had to overclock it to get 1600Mhz from your 1600Mhz RAM. It's a step forward especially when the likes of the 2nd and 3rd generation chipsets stepped backward from the old 1st generation 1366 setups. Granted, it's not going to mean a massive RAM performance increase but it's a step in the right direction.


Similarities


I know this article talks about the difference but in all honesty there is not much of a difference. Both Z77 and Z87 share 95% of specifications in common, such as DDR3 RAM, 32GB Max RAM, Native DVI, VGA and HDMI, PCI-E 3.0, RAID, overclocking, USB 3.0 ports.


The new features are nice but not exactly worth rushing out to buy. If you have an existing 3rd Generation setup or even a 2nd generation setup it's not worth the upgrade. Essentially, 4th generation "Haswell" to most is a 10% performance upgrade compared to 3rd generation which again is around another 10% increase in performance.


The most important part to take away from this article is the socket type compatibility. If you are building a new system or upgrading anyway, then for the little extra performance and for future proofing then it is recommended you opt for a Z87 and 4th gen setup rather than a Z77 and 3rd gen setup.