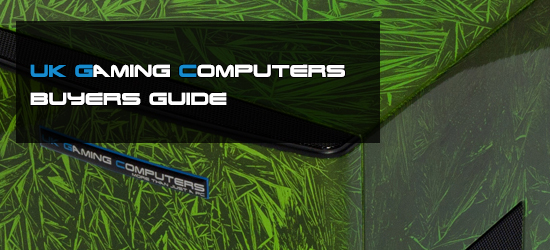 Every few months we want to write a short summery of what is going on in various sectors of our industry so you guys can help yourself to work out what systems you should be choosing and why. The launch of Fallout 4 and Star Wars Battlefront has shaken up the gaming PC market a fair bit, these two titles are on the demanding side and we are seeing a lot of customer upgrading to run these two superb titles in all their glory. Christmas is fast approaching and quite a few new things are now officially out and stocked ready for the mad rush.

What we have done

As always, when new gear comes out or is on its way out we are putting it through its paces to see if it's worthy of our line up. The new 6th generation Intel CPU's have prompted a massive product refresh our end so you will now find pretty much all of our systems that can be migrated to 6th gen have been. Along with the new CPU's come new chipsets and thus motherboards along with an expansion of DDR4 RAM. The SSD line up has changed a little along with other component tweeks which you can find in more detail below.

Processors

October/November has seen the birth of the new 6th Generation Intel processors. If you are in the market for a new system make sure it has a 6th generation Skylake or 4th Generation Haswell-E processor. The old 4th generation Haswell CPU's have all been replaced and are officially EOL although 6th gen does not offer a major performance jump over 4th gen but if you are buying/building a new system then why choose old? You can spot the CPU's you want as the model number will have a 6 or 5 in front of it – EG 6700 or 5820K. The older CPU will have a 4 in front such as 4790.



Unfortunately the new 6th Gen unlocked processors (6600K & 6700K) are in short supply meaning the price has been driven up by around 20% and 30% respectively. The good news is the Haswell-E 5XXX series CPU's have received a small price drop meaning the more powerful 6 core 5820K is not only faster than a 4 core 6700K but cheaper too! Customers looking at systems at the £1100 mark should be aiming for a 5XXX based CPU. The non unlocked 6th Gen CPU's (all of them aside from the 6600K & 6700K) availability is fairly normal and therefore normally priced and forms an excellent choice for the heart of any new PC.



AMD CPU's as normal haven't changed so nothing to report.

Motherboards

With new CPU's comes new motherboards and chipsets – H110, B150, H170 and Z170. H170 seems pointless and so H110 and B150 is the budget/mid range option and Z170 high end. New socket type, 1151 appears and is not backwards compatible.



Quite a few features to be had here too, M.2 Sockets are more common, more USB 3.0 headers and of course DDR4 Support.



AMD CPU's haven't changed and therefore their motherboards haven't either.



Pricing and availability is stable, there were a few late comers to the party however it's safe to say 95% of what is coming out is out and the remaining few left don't seem to offer anything over what is already out. Still waiting on H110 versions of the M-ITX variant so if you are after a budget M-ITX solution hold off until the new year.

RAM

Skylake systems join the Haswell-E based systems in the fact that they support DDR4 RAM. DDR4 is faster than DDR3 and now comes in consumer grade single 16GB modules for you huge memory fans. Skylake only operates in dual channel compared to Haswell-E's quad channel.



4GB is entry Level, 8GB seems the norm and 16GB is a lot and 32GB + is huge. RAM prices have stabilized over the last month or so as initially DDR4 was expensive compared to DDR3, that is no longer the case. 2400Mhz is the same kind of prices as 2133Mhz so 2400Mhz has established itself as the "normal" speed.

Graphics cards

Nothing has changed here. Both the Nvidia 9XX series cards and AMD 3XX series continue to do well although Nvidia is the most popular route to take.

SSD's

Samsung continue to thrash the market here. So much so we have dropped Corsair SSD's, Corsair can't compete here anymore. Prices have recently dropped and therefore people are now opting for larger drives. They are still for £1000+ systems as its preferential to have a faster CPU or graphics card, rightly so.



M.2 SSD's are now starting to become established, Samsung have not long released the 950 pro versions – they immediately made it into our line up – 4 times the performance of a normal SSD at around twice the price.

Hard Drives

Boring on here, nothing has really changed, they are slowly dropping in price and if it continues 500GB Drives will be a thing of the past due to the small cost to upgrade to 1TB.

Cases

Manufactures are always bringing out new cases all the time and we are always trying them out. A couple of standouts would be the Thermaltake V31 and Fractal Design Core 2300. CIT continue to pump out junk (when will people learn). If it says Corsair, Coolermaster, Fractal design or NZXT on the front then you cant go wrong.

Power Supplies

Corsair just released the RMx series. They are basically a RMi without the "I" bit. Unlike the RM series they have full Japanese capacitors instead of primary Japanese capacitors. The AX and HX series continue to own the real high end market whilst we fully expect the RMx to clear the high end market up with the CX series continue owning the mid range market.


Sound Cards

Creative labs have essentially failed to distribute to the UK/Europe to meet demand for the past few years and in recent months have stopped getting their product into this continent. We understand this is happening world wide and distributors have had enough and stopped selling their products although if the stocks not there then they can't sell it in the first place. On the back of this, we have decided to drop their sound cards.



The good news is Asus have upped their game in the sound card market. The ROG variants continue to do well and the new Strix range look great value for the gamer.

Operating Systems

R.I.P Windows 7 Home. Let's take a moment to morn the death of Windows 7, loyal servant over the years and the savour to that what was known as "vista"! With Windows 10's rightful success Microsoft stopped producing Windows 7 and the remaining stock has dried up so we have not officially discontinued it. Pro versions are still available for the time being but will suffer the same fate early in the new year. Expect Windows 8.1 to not be far behind.