Processor Water Block
The Processor Water Block is the cooler that mounts to the processor which passes the coolant over the processor (CPU) in order to take the heat away. Traditionally a processor cooler uses a large metal heatsink to draw the heat off the CPU and then a fan to disperse the heat from the heatsink to inside the case which eventually is exhausted out of the case via further fans - A Waterblock like this transfers heat from the CPU to the coolant which then travels the loop and ends up being cooled by the radiator. 
Liquid.Cool Strike One
The Strike ONE's unique design sets this waterblock apart from the competition, offering an optimized design for the current high wattage multi core processors on the market today.

The CNC machined 0.3mm Micro Channel pure copper base, Nickel Plated for quality and protection puts this waterblock up there with the rest. The top is a CNC machined Acrylic, clean transparent finish to show off the coolant inside featuring Multi Channel Injection technology; both base and top are sealed by a leak-free NBR O-ring.
Technical Specifications

| | |
| --- | --- |
| Application (Intel Socket) | Intel 115x, Intel 2011/2066 (entire UKGC range) |
| Application (AMD Socket) | AMD AM3/AM2, AMD AM4 (entire UKGC range) |
| Overall Dimensions | 59 x 59 x 18 mm (not including mount) |
| Noise Level | 0 dBA |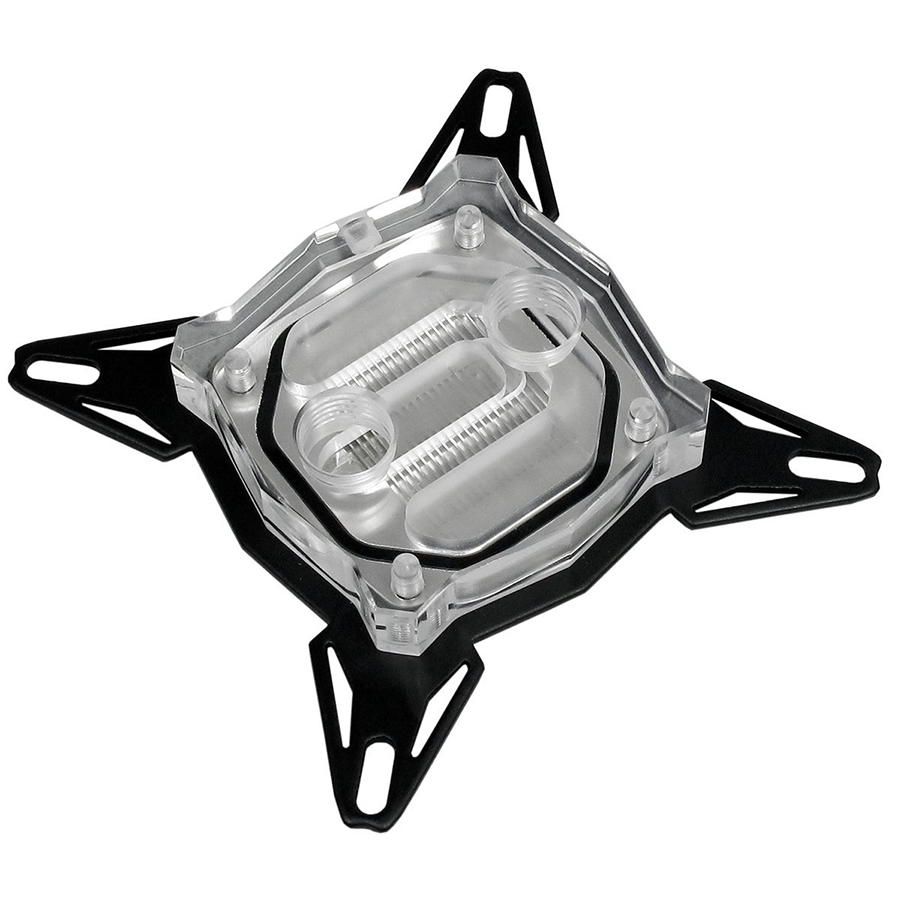 EK Velocity Nickel Plexi
EK-Velocity is the new high-performance flagship premium quality CPU water block for modern Intel processors. It features a fresh design that will enable a vast number of variations and options for enthusiasts and demanding users as well!
Technical Specifications

| | |
| --- | --- |
| Application (Intel Socket) | Intel 115x, Intel 2011/2066 (entire UKGC range) |
| Application (AMD Socket) | AMD AM3/AM2, AMD AM4 (entire UKGC range) |
| Overall Dimensions | 80 x 80 x 21.5mm |
| Noise Level | 0 dBA |