Pump & Reservoir
The pump in a watercooling loop is responsible for pumping the coolant around the loop. The better the pump the better the flow rate and therefore the quicker coolant gets around.
Every water cooling loop as a reservoir which is responsible for simply holding and displaying coolant. What size, shape or colour really does not matter in a performance aspect - as long as it it can hold fluid and not leak then it is up to the job!
UK Gaming Computers not only use the best pumps and reservoirs out there but we also use "Combo" Pumps and reservoirs where both a are closely combined - For example the XSPC D5 Photon 170 Tube Reservoir with D5 Vario Pump has the pump attached to the bottom of the reservoir which minimises the amount of tubing which will not only improve performance as the coolant has less distance to travel before its cooled by the radiator, but also makes the loop look much neater.   
Corsair Hydro X XD5 RGB
The CORSAIR Hydro X Series XD5 RGB Pump/Reservoir Combo is ready to drive the world's most demanding custom cooling systems. A Xylem D5 PWM pump provides powerful flow rate for multi-block loops and is adjustable via PWM to maximize cooling capacity or minimize noise. Ten built in RGB LEDs, controlled adding a CORSAIR Lighting Node PRO or Commander PRO and powerful CORSAIR iCUE software, provide a vibrant splash of control to customize your lighting, while an included temperature sensor gives you real-time performance data from inside your system, for accurate cooling adjustment. Universally compatible with G1/4 fittings and with both 120mm and 140mm fan mounting brackets included, the XD5 RGB Pump/Reservoir is the heart of your custom cooling system.
Corsair Hydro X Series XD5 Pump/Reservoir Combo is exclusive to our Corsair Hydro X series water cooled systems.
Technical Specifications

| | |
| --- | --- |
| Noise Level | 0 dBA |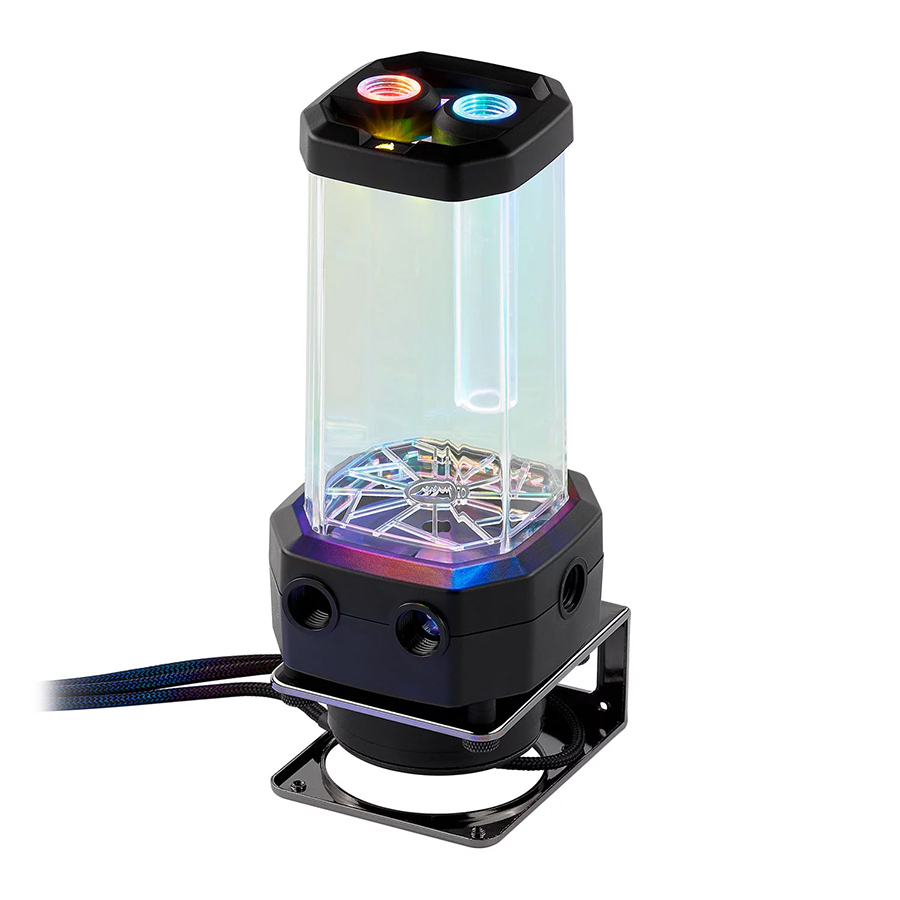 Barrow D5 130
Pump Reservior Combo Consists of:
1x Laing / Xylem D5 Vario Pump - Motor
1x Barrow D5 Pump Mod Kit Screw Ring Top Kit - Black
1x Barrow D5 Round Pump Top And Mount With Reservoir Thread - Clear
1x Barrow 65mm Cylinder Reservoir For D5 Combo - 130mm
2x G1/4 Matt Black blank plugs
Technical Specifications

| | |
| --- | --- |
| Noise Level | 0 dBA |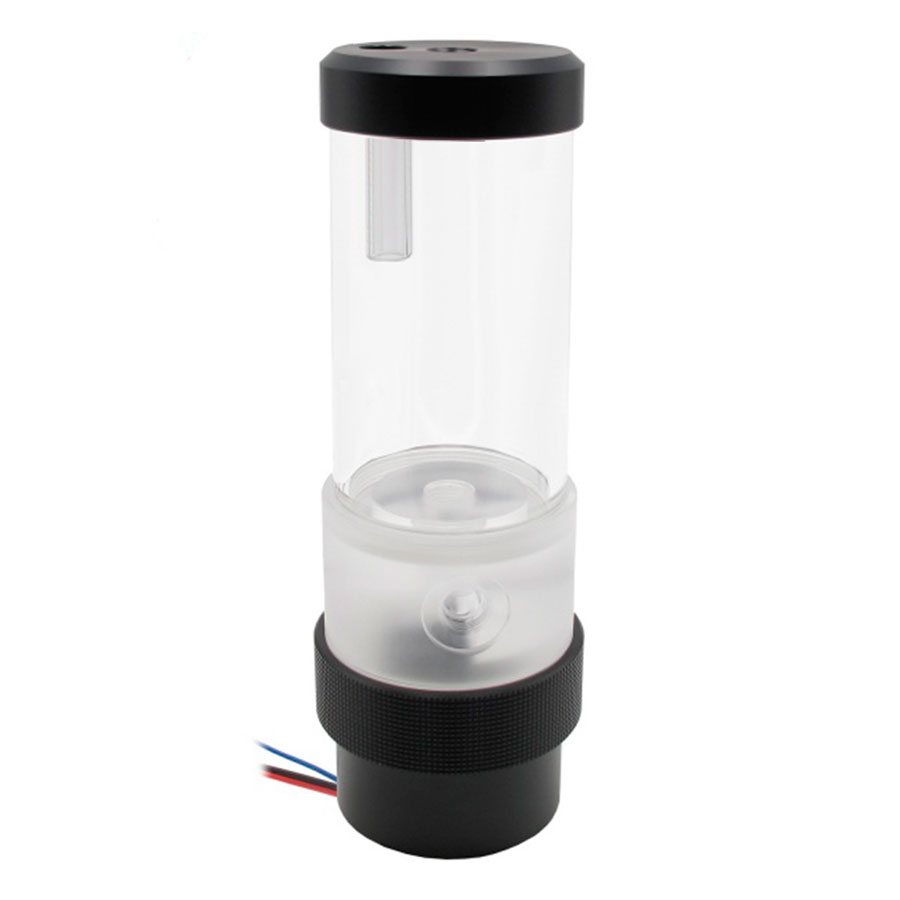 Watercool HEATKILLER® Tube 150 D5
The Watercool HEATKILLER® Tube 150 D5 Reservoir/Pump Combo combines the ultimate tube reservoir with the best pump available for PC water cooling.
The D5 Vario pump features exceptional performance and unrivalled reliability. The D5's speed dial allows you to adjust the pump speed to best suit your system, and the tacho output lets you accurately monitor the pumps speed.
The tube is made from a quality borosilicate glass, which is both crystal clear and highly resistant to staining.
Technical Specifications

| | |
| --- | --- |
| Noise Level | 0 dBA |