SFX Case
A SFX Case is unique to our SFX systems. Like ATX (normal size), MATX (Slightly smaller than normal) and MITX (Mini) SFX is its own standard. It is exactly the same as the Mini ITX standard other than it makes use of a SFX sized PSU which are smaller than a normal ATX size PSU normally found in ATX, MATX and MITX builds. The result is proper desktop hardware in the smallest possible form factor.  
An often neglected part of building a computer is the case. Its the part that defines the look of your custom build PC, holds all the components in their place and importantly is responsible for a large chunk of getting rid of the stuff that kills computer parts - heat! Here at UK Gaming computers, we only use the best cases out there, which is unlike a lot of our competitors who use cheap substandard cases as its a very common corner cutting trait. Who wants their £1000 PC in a £20 case? When choosing a case, we recommend you pick the best one that you can afford, as it is one of the parts that you will probably reuse upgrade after upgrade.
Each case from our SFX Mini case range has been extensively tested to ensure they are capable of supporting all the possible options for each build in a SFX Mini ITX system so whatever case you choose from our line up you can be confident it is more than up to the job.
It is also worth noting that because we are not tied to a specific brand/supplier we can provide you with exactly the case you wish. If you have seen something and want to incorporate it into your build or want to know what we think of it then please do feel free to get in contact with us. 
Kolink Rocket
Kolink has developed the stylish and premium SFF (Small Form Factor) Rocket case, perfect for Mini-ITX motherboards and constructed entirely from aluminium. This exceptionally compact gaming case not only looks high-end, its low weight and diminutive proportions also make it highly portable and easy to transport. Behind its stylish exterior lies an extensive range of options for installing premium PC hardware due to its clever use of space.
Technical Specifications

| | |
| --- | --- |
| Dimensions | 125 by 235 by 328 mm (W x H x D) |
| Front Cooling | 1 x 80mm (included) |
| Front Panel | 2 x USB 3.0 |
| Case Weight | 3.5 kg |
| Case Material | Aluminium (anodised, brushed), SECC steel interior |
| Case Colour | Black |
| Features | Case volume of just 9.6 litres, Includes riser cable |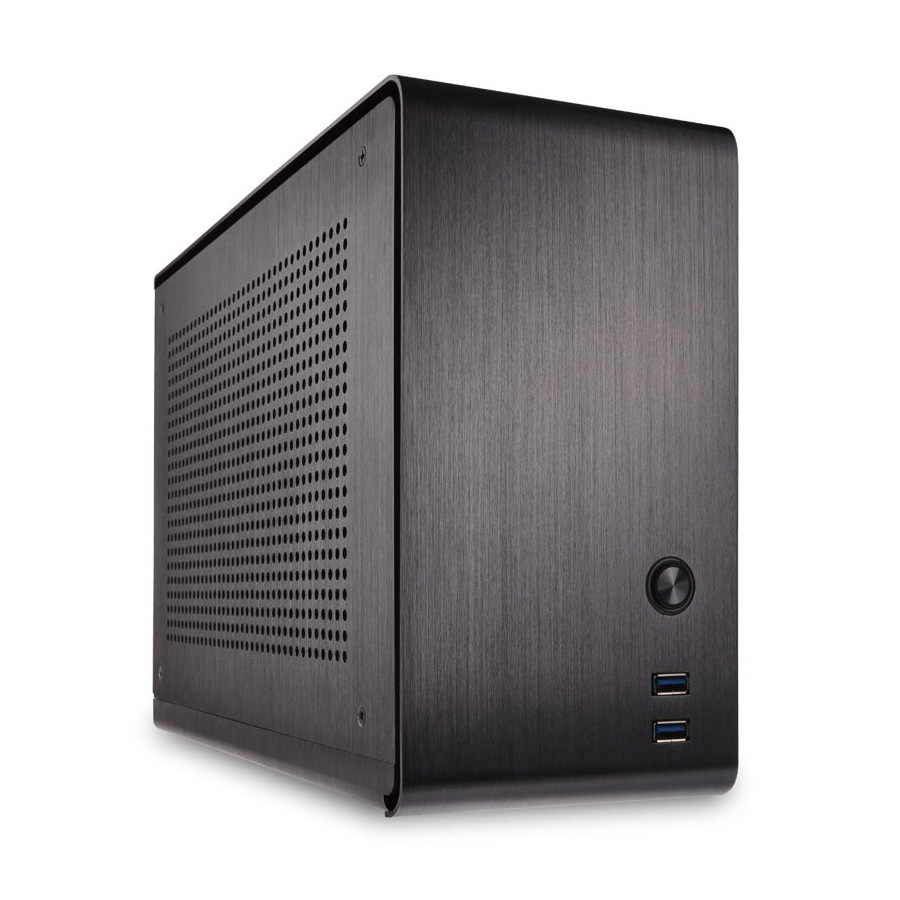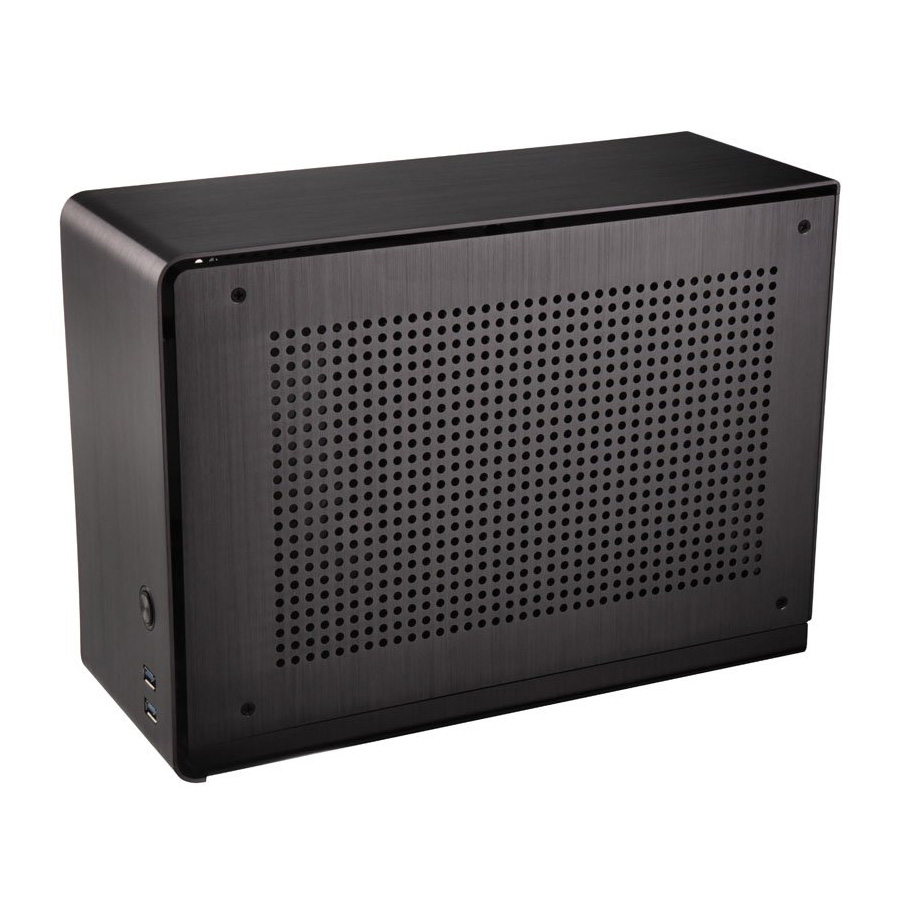 Fractal Design Node 202
The Node 202 is the ultimate PC case for those looking for a beautifully designed, compact chassis that can house a capable gaming build.
This small footprint is an intelligently built unit where extreme detail was placed into the design phase to get every line and spec in perfect harmony. With both horizontal and vertical orientation possibilities, the Node 202 can be placed anywhere in the house. The sleek design makes it very attractive next to the TV in the living room or on your desk in the office.
The internal layout of the Node 202 keeps the hot components separate and has them all placed in proximity of free-flow air so the case will run cool despite not having any extra case fans.
Technical Specifications

| | |
| --- | --- |
| Dimensions | 377 x 82 x 330 mm |
| Front Cooling | 2 x 120mm optional fan positions in graphics card chamber |
| Front Panel | 2 x USB 3.0, Audio in/out |
| Case Weight | 3.5 kg |
| Case Material | Steel, plastic |
| Case Colour | Black |
| Features | Case volume of just 10.2 litres, can be set up both vertically and horizontally, air filters for a dust free interior |