CD-DVD
CD, DVD and Blu-Ray - what ever you are after we have something to suit you. Due to the rise of USB media and availability of data online optical media is a dying tech. As default all of our PCs no longer come with a CD/DVD Re-Writer as standard due to nearly everything being online or being able to transfer data via a USB drive.
All optical drives we now sell are external USB versions however if you really want an internal optical drive, it is still possible with a case that has a front 5.25" bay. Simply contact us first and we can advise on the options to choose or if you are confident in choosing a case with a 5.25" bay, go ahead and order with an external optical drive and pop a note in the order comments box about wanting an internal drive - We will then supply the system with an Internal equivilent optical drive.
Asus SDRW-08D2S-U LITE DVD/CD Re-Writer
Does exactly what it says on the tin! Writes and Rewrites CD's and DVD's at the fastest speeds around, all through USB!
Technical Specifications

| | |
| --- | --- |
| Read Speed | CD-ROM: 24x Max; DVD-ROM: 8x Max; DVD-ROM (DL): 8x Max |
| Write Speed | CD-R: 24X Max; DVD±R: 8X Max; DVD±R DL: 6X Max |
| Rewrite Speed | DVD+RW: 6X Max; DVD-RW: 6x Max; CD-RW: 16X Max; DVD-RAM: 3x Max |
| Supported Media Types | CD-ROM, CD-R, CD-RW, DVD-ROM, DVD-R, DVD-RW, DVD+RW, DVD+R, DVD+R DL, DVD-R DL |
| Interface | USB |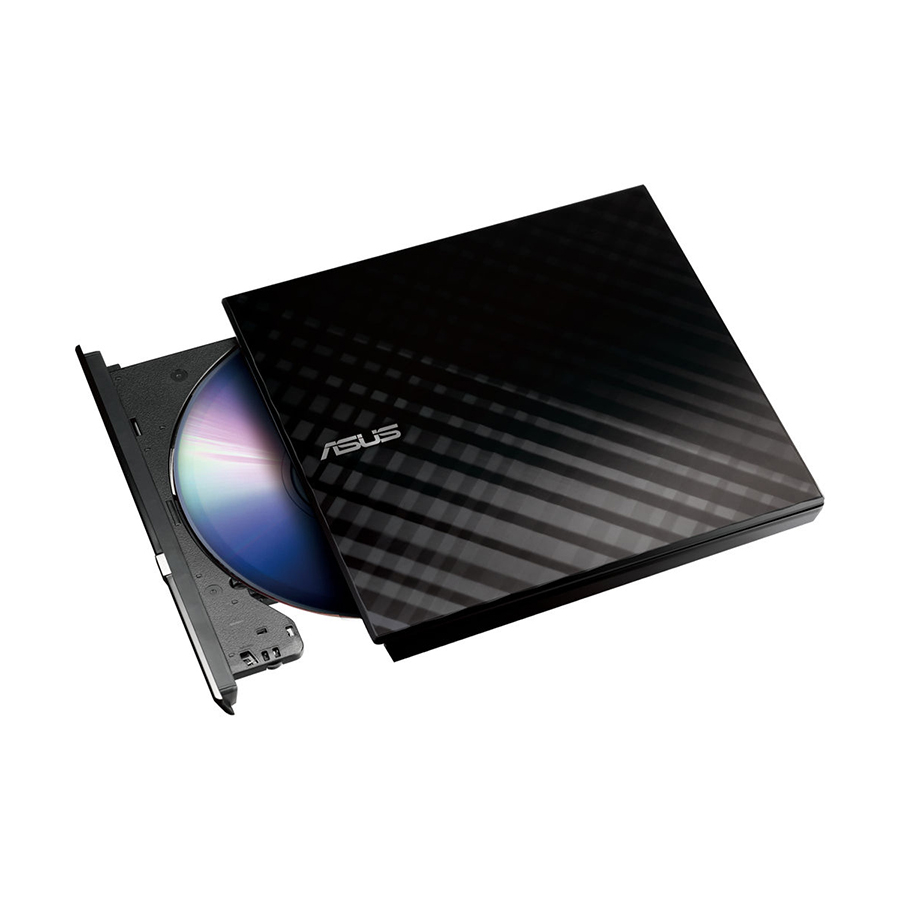 Pioneer BDR-XD07TS Blu-Ray Writer
Play HD content from BD Video discs or record up to nine hours of high definition video. USB 3.0 interface technology allows for easier integration and ultimately faster performance.

Technical Specifications

| | |
| --- | --- |
| Read Speed | 24x (CD) / 8x (DVD) / 6x (BD) |
| Write Speed | 6x (BD-R) / 24x (CD) / 8x (DVD±R) / 6x (DVD±R DL) |
| Rewrite Speed | 16x (CD-RW) / 6x (DVD-RW) / 8x (DVD+RW) / 5x (DVD-RAM) / 2x (BD-RE) |
| Supported Media Types | CD-ROM, CD-R, CD-RW, DVD-ROM, DVD-R, DVD-RAM, DVD-RW, DVD+RW, DVD+R, DVD+R DL, DVD-R DL, BD-R, BD-R DL, BD-RE, BD-RE DL, BD-ROM, BD-ROM DL |
| Interface | USB 3.0 (Cable included) |