Operating System
Another important choice when choosing your PC. The operating system is the main software loaded on your PC where you can launch games, applications and tools from. We currently supply all current versions of Microsoft Windows and the majority of our systems are compatible with Linux although not formally supported.
If your PC comes with an operating system or you choose one, then it all comes pre installed to the first hard disk/SSD, by one of our engineers. We don't stop there, all the windows updates are installed, a generic admin user profile named "UKGC" is generated, the latest stable drivers are loaded and our engineers tweak a few settings so you get the best out of your machine. Your operating system media and COA licence key (affixed to the back of the PC) is then supplied with your PC along with a USB installer should you ever need to reinstall it.
We appreciate you may wish to install your own operating system, so rather than forcing you to have an operating system from us none of our machines come with an operating system as standard (unless its a prebuilt/next day system) which saves you money and gives you the choice as whether you want a preinstalled operating system or not.
Just in case you were wondering, 32bit Operating systems have now been discontinued and 64bit now rules. All supplied operating systems from us are the 64bit version.
Microsoft Windows 10 Home ***FREE UPGRADE TO PRO***
You're already an expert with the familiar Start menu, task bar and desktop. Live tiles instantly provide streaming updates of what matters most. Windows 10 is designed to be compatible with the hardware, software and peripherals you already own. And updates that are always enabled help you stay up-to-date with features and security for the supported lifetime of your device.
Windows 10 is designed to go with you seamlessly from one device to another. It's fast and responsive. You even get free chat or phone support from real people. With Windows 10, it's easier than ever to do great things.
Windows 10 combines the Windows you already know and adds great improvements you'll love. Technologies like InstantGo let you boot up and resume quickly. And Windows 10 has more built-in security features than ever to help protect against malicious software.
Multi-task like a master with the ability to snap four things on the screen at once. Screen getting crowded? Create virtual desktops to get more space and work with just the items you want. Plus, all your notifications and key settings are collected on one easy-to-reach screen.
It's the all-new browser designed to make the web work the way you do. Write or type directly on webpages and share your mark-ups with others. You'll like the reading view that clears away distractions. There's also an improved address bar to help you find things faster.
The best screen is always the one you're on, because Windows 10 optimises your experience for your activity and device. Onscreen features adapt for easy navigation and apps scale smoothly from the smallest to the largest displays.
Your Windows 10 device recognizes you and acknowledges your presence in truly personal ways. With Windows Hello, your device greets you by name and lights up in recognition, waving you through log-in and freeing you from having to remember or type in a password.
Play your Xbox One games on your Windows 10 PC, laptop or tablet. Use the Game DVR feature to record your greatest hero moves and send to your friends instantly, without leaving your game.
Cortana is your truly personal digital assistant who works across all your Windows 10 devices to help you get things done. By learning more about you over time, Cortana becomes more useful every day, staying transparent and keeping your trust.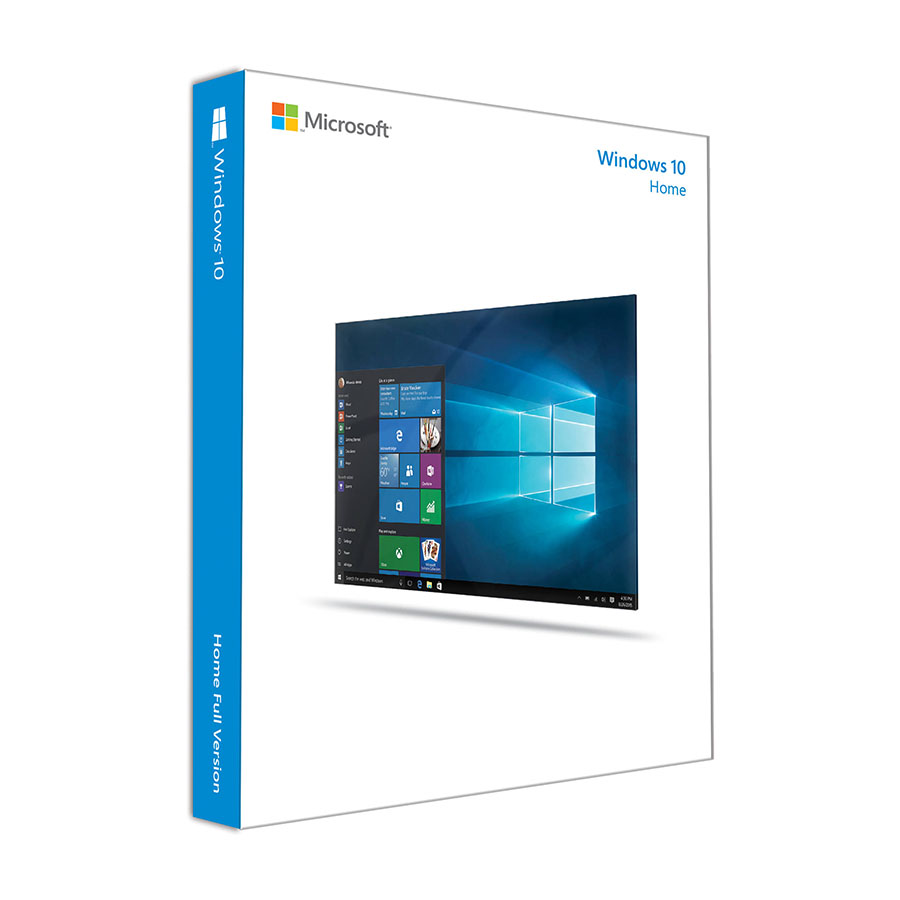 Microsoft Windows 10 PRO
Windows 10 Professional NA includes all the features found in Windows 10 Home, as well as Remote Desktop, Trusted Boot, BitLocker, Assigned Access, Virtual Machines (Hyper-V), Create and join a domain (work network), Group policy management, Enterprise Mode Internet Explorer, Windows Store for Business. Windows 10 PRO NA is the same as Windows 10 PRO just with extra features and is considered superior to Windows 10 PRO.
Join your Domain. You can connect to your business or school Domain or Azure Active Directory to use network files, servers, printer and more.
Enhanced encryption. Get additional security with BitLocker to help protect your data with encryption and security management.
Remote Desktop. Windows 10 enables you to log in with Remote Desktop to sign in and use your Pro PC while at home or on the road.
Virtual machines. Create and run virtual machines with Hyper-V so you can run more than one operating system at the same time on the same PC.
Your apps in the Store. Windows 10 lets you create your own private app section in the Windows Store for convenient access to company applications