Estimated Build Time
We appreciate everyone wants their PC as soon as possible but to ensure your PC is perfect it does take time to build and thoroughly test. Each system, aside from our next day systems, is subject to this estimated build and test time. As standard it is 5 - 10 Working days (Monday - Friday excluding bank Holidays) with potential days added on (see below). We must highlight these timescales are all estimated as it is impossible to predict how stock supply will be and if we run into problems with say testing a particular component once the system is assembled. This is an integral part of our order process and is one of the reasons why we are able to offer such good warranty and support cover - we want to get it right first time.
In short, when you place your order and payment is accepted and the order is processed the countdown begins and we begin by firstly allocating your parts. Once allocated and the build time is available, your system is physically built using our strict and thorough standards.
Once the system is built it is then put into testing where all of the components are stress tested beyond everyday use. Once we know the hardware is as it should be we then set about installing software, drivers, updates and tweaks. The PC can then be optimised and any extras such as an overclock can be tested. This rigorous testing phase typically takes around 1 - 4 working days during a working week but can take longer (see below) and is included in the overall estimated build and test time. Once we are happy that the system is up to scratch we will then email you requesting to book a convenient delivery date.
Of course, at every stage of your order, we will send you an email at each stage along with some nice expansion on what exactly is going on.
Due to the nature of the following components time needed to thoroughly and properly test, the entire estimated  build & test time is extended by a certain amount;
32GB of RAM + 1 Working Day
64GB of RAM + 3 Working Days
128GB of RAM + 7 Working Days
256GB of RAM + 15 Working Days
Overclocking + 1 Working Day
Custom Watercooling + 1 Working Day
Custom case Paint + 5 to 15 Working Days
This is because these components simply take longer to properly test and normal testing times are not sufficient. Often when fulfilling orders with large amounts of RAM we will often pre test the RAM in a test bench prior to installing it to a system which can significantly reduce testing times. Under normal circumstances nearly all of our systems are completed well within those estimated build and test times.
If you cannot wait to get your hands on your new UK Gaming Computers rig then we have introduced a priority service, super rush service and a next day/pre built range that are ready to ship now.
Standard 5 - 10 Working Days
Your PC is built and tested within an estimated 5 to 10 working days plus extra time detailed below.
32GB of RAM + 1 Working Day
64GB of RAM + 3 Working Days
128GB of RAM + 7 Working Days
256GB of RAM + 15 Working Days
Overclocking + 1 Working Day
Custom Watercooling + 1 Working Day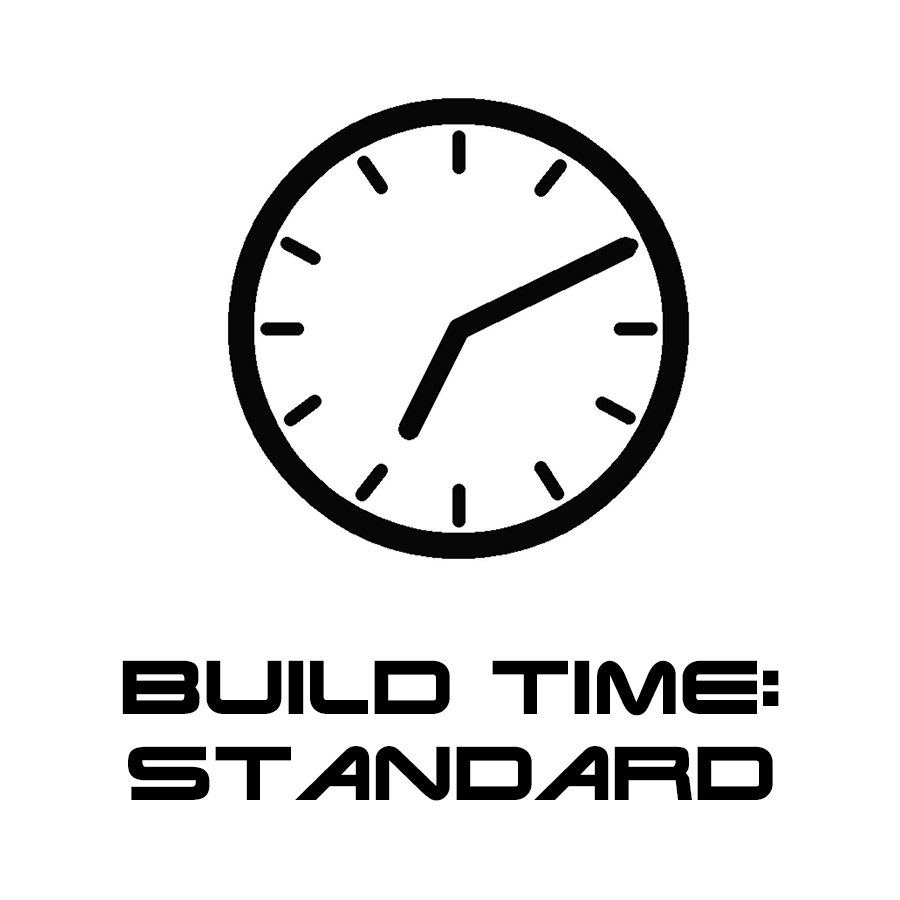 Priority 3 - 5 Working Days
With this option your PC is fast tracked through our build and testing phase. This does not mean it is rushed as it will gstill get the same love and care as all of our computers.
Your PC is built and tested within an estimated 3 to 5 working days plus extra time detailed at the top of this mage such as extra RAM and overclocks.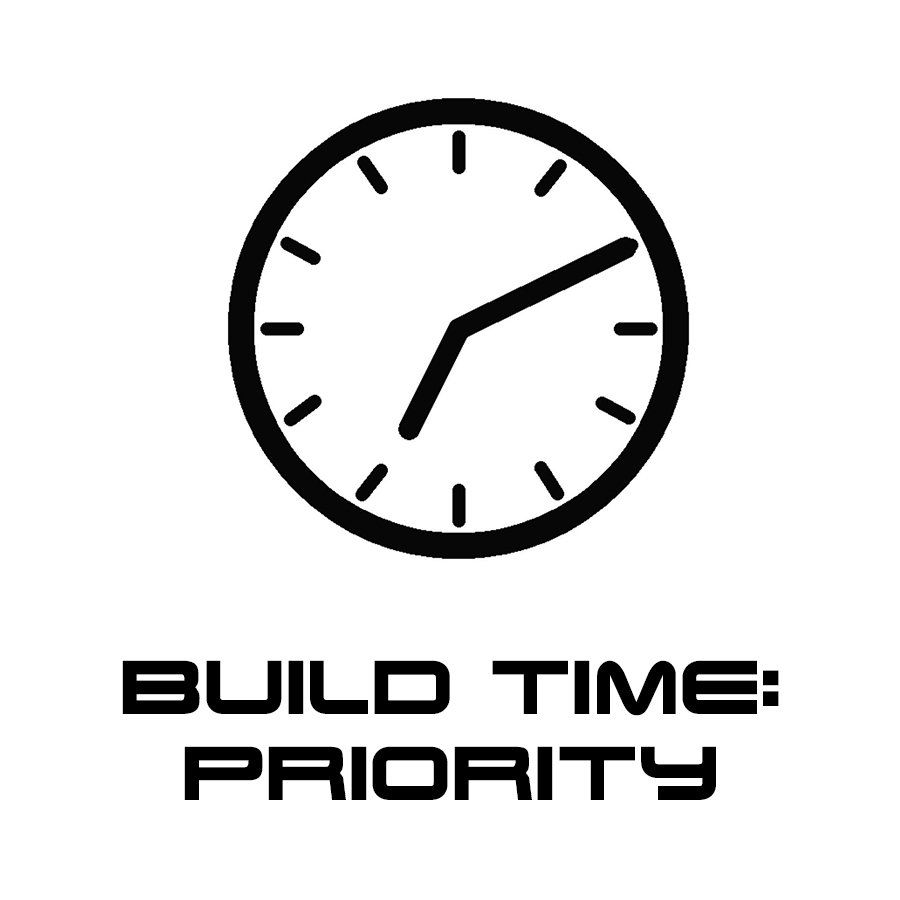 Super Rush Job **CONTACT BEFORE ORDERING FOR ETA**
Sometimes there comes a time where you have to have something as quickly as possible. This service involves building and testing a system as quickly as possible making your system the number one priority here at UKGC. We down tools and concerntrate on this build ensuring it is finished as quickly as possible. We often used pre tested components to speed up the testing phase considerably meaning you can have your very own custom built pc within a day or two depending on the level of complexity. You will need to give us a call before ordering this service to discuss what we can do for you and agree an appropriate timescale plus also find out if we currently have any other super rush jobs on as we only account one of these jobs at a time to ensure the one we do have, is still treated as priority 1. If you don't contact us prior then we will simply get on the job as quickly as possible and let you know when it's finished.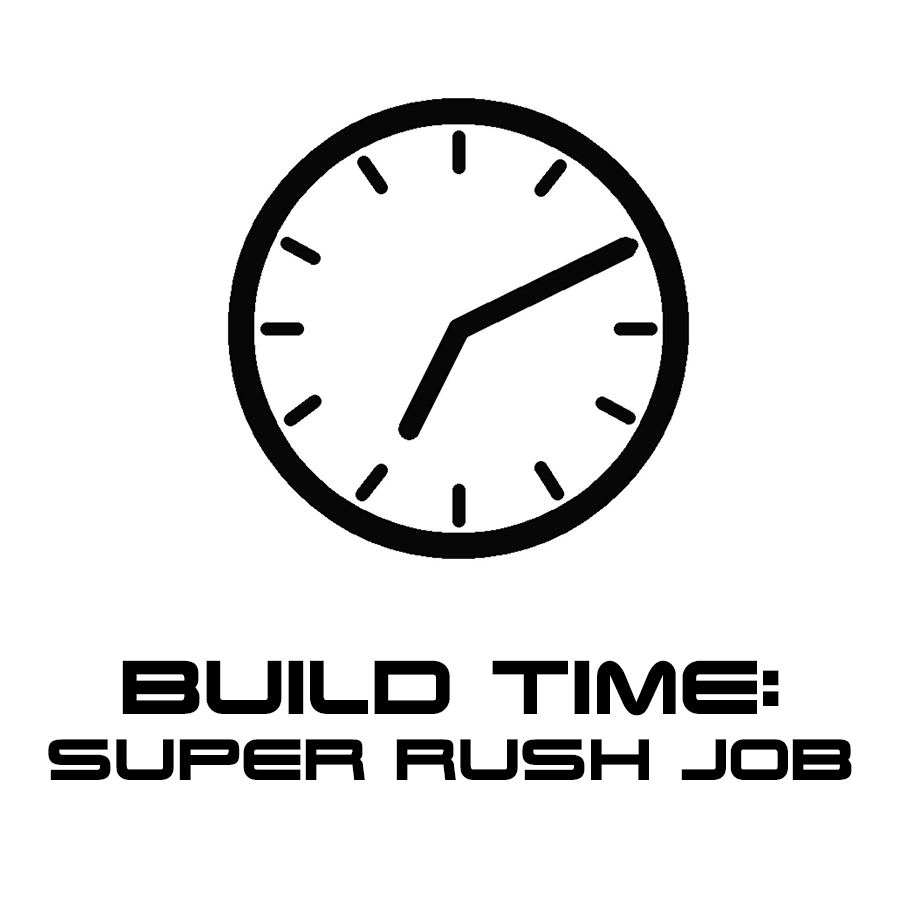 No Build & Test Time - Pre Built System - Order Now for Next Day Dispatch
Exclusive to the pre build PC range - The system is already built, tested and packaged and ready to ship now.
Order before 12pm and your system can be dispatched the same day!