Black Friady & Cyber Monday Deals at UK Gaming Computers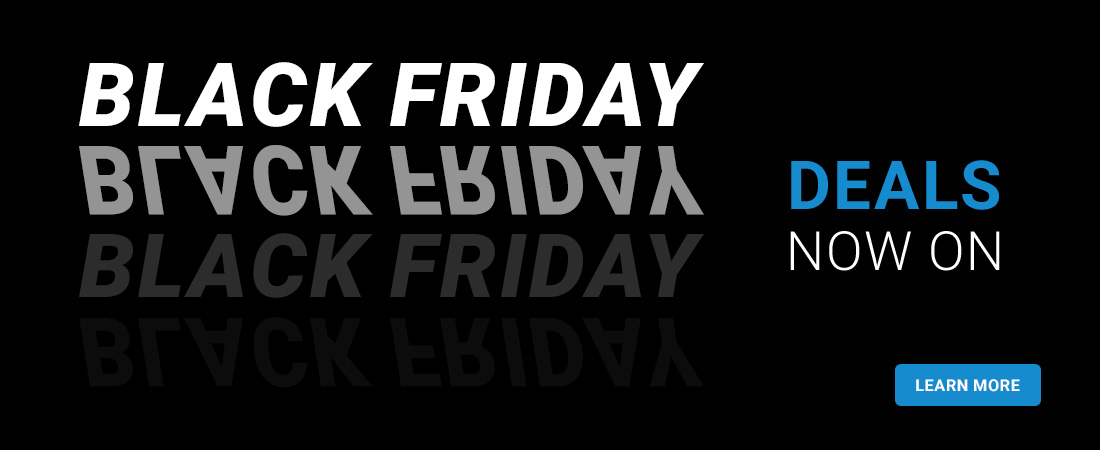 It's that busy time of year again for us here at UK Gaming Computers but we're stocked up and prepared for the massive increase in orders which we get during this busy period. To meet the increased demand throughout November, December and January we order stock in much higher quantities to make sure we aren't running out of anything! This in turn means we get better deals from our suppliers, deals which we pass on to the customer resulting in price drops across all our different ranges of PCs.
Our Black Friday deals run through until the 27th of November (Cyber Monday), so now's the time to get your orders in, especially if it's for Christmas!
We don't really advertise sale pricing in a traditional way, but instead just re-price our entire range with the lower component cost which means that the new, lower pricing has been applied to each system already so there's nothing else that you need to do other than place the order as normal.
Extended Returns & Order Advice
As the highest customer rated dedicated custom PC builder, our services are very much in demand at this time of year, meaning our already busy workload goes through the roof, which puts a significant strain on our resources. In previous years we have had to simply stop taking orders to ensure that all orders already places were fulfilled by the big day, this is why we get our seasonal deal pricing live as early as possible and freeze pricing to make sure that ordering early doesn't mean you miss out on the best prices. For this reason, we strongly urge customers to places orders sooner rather than later.
We have also extended our returns policy to the 15th of January for any orders made after 24/11/23 so if you do want to return the PC for whatever reason, you still are able to after the Christmas break, in line with our standard returns policy.