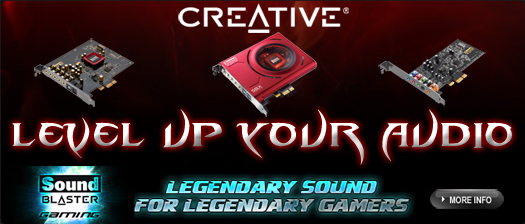 Sound cards are worth their weight in gold, the difference between a dedicated sound card and a integrated sound card is like night and day. To Celebrate how awesome sound cards are we are giving away a Creative Sound Blaster ZX Sound card to one lucky winner. 
Creative Sound Blaster FX
Sound Blaster Audigy Fx is the perfect upgrade from basic motherboard audio to legendary Sound Blaster audio. Powered by SBX Pro Studio technology, it provides high-quality 5.1 cinematic sound for your movies, music and games. It comes with the Sound Blaster Audigy Fx Control Panel, which puts you in full control of your SBX Pro Studio settings. 
Creative Sound Blaster Z
Sound Blaster Z, part of the ultra high-performance Z-Series of Sound Blaster sound cards, is an ideal all-round solution for your PC gaming and entertainment needs.
Creative Sound Blaster ZX
Clad in brilliant red shielding and featuring glowing LED lighting that will be the highlight of any power gaming rig, Sound Blaster Zx is the bad boy of the Sound Blaster Z-Series ultra-high-performance sound cards. With an impressive 116dB SNR and bursting with high-grade hardware and software features, this complete home entertainment audio system is hard to beat.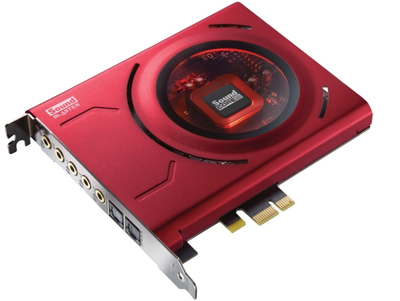 To Enter is real simple;
1 - Find our Facebook page and like it.
2 - Find the creative competition posts and both like and share them.
On the First of March 2014, we will pull a winner from the virtual hat and message you via Facebook.
Goodluck!