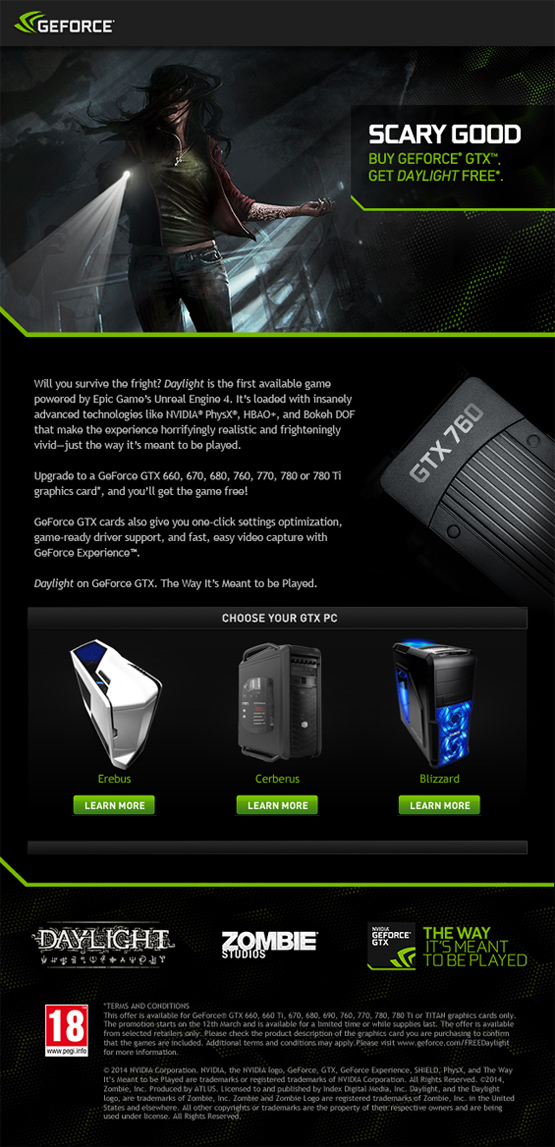 In partnership with Nvidia UK Gaming Computers are giving you lovely people a copy of the new Daylight PC game with every purchase of one of custom PC with certain Nvidia Graphics cards.
What you get
A Digital download coupon for the full Daylight PC Game completely free of charge.
To Qualify
Simply purchase any system that has a Nvidia GTX 660, 760, 770, 780, 780 Ti or Titan graphics card.
What you need to do
Nothing! After your system arrives, simply check your supplied paper work and you will find the download coupon for you to redeem your nice new game.