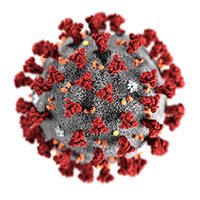 Updated 7/7/20
Status:
Open, accepting and fulfilling orders
Customer showroom and collections: Suspended (until mid August)

Customer service:
Minor delays
Upgrade service:
Suspended
Bespoke non website orders:
Suspended
Traditional Finance (not PayPal Credit): Suspended (until Oct 1st)

Returns and repairs:
Minor delays
Processing, building, testing/Supply of orders: Fully Operational*

Shipping Service:
Fully Operational with minor changes
The Current COVID-19 global crisis is affecting everyone in some shape of form. Our 1st priority is to ensure the health of the public and staff here at UK Gaming Computers in line with Government advise whilst aiming to continue our service.
Right now, UK Gaming Computers are open and as you read this we are close to business as usual as possible however there have been some temporary changes that we would like to let you know about.
Firstly we are busy, very busy! Orders are coming in thick and fast, with much of the nation working from home the needs for home computing have dramatically increased. In addition, the thought of being at home for an extended period of time with not much to do has also set in, we suspect many of our customer plan to game their way though an isolation/lockdown period and if it comes to it, many of us will be!  The result of this is both our workstations, refurbished gaming PCs and next day pre built systems are in high demand. Our workstations and every other system other than the next day pre built PCs are built to order so there is not too much of an issue there however if you plan on ordering a next day system, if you can, give us a call first so we can let you know our real-time stock levels otherwise order as normal and we will send you an update when we dispatch your order. We are putting extra resources into building and stocking next day systems however these can easily be cleared out over night.
The other major issue we face is stock levels of components. Distributors are having trouble securing the stock simply due the factories not being 100% operational and logistical problems. The good news is we are very well stocked on common components and thus this is not causing too much of a problem however we have stopped taking on bespoke complex builds that are not found on our site for the time being. If its on our site then it should be OK so for complex or bespoke jobs please drop us an email and we can let you know the likelihood of being able to take on the project.
If we have any issues with an order we will contact you. We are very flexible with how we work and if we come up against a stumbling block on say stock we will always find a way to work around the issue and offer you as many as possible logical options to proceed with an order - this maybe something simple like swapping out a component, offering a new ETA or seeing about a cheeky upgrade!
We have suspended our gaming pc upgrade service for the foreseeable future.
We have also closed our showroom, walk in work and collections with no plan to reopen to the public until mid August at the earliest. This is to help stop the spread of the virus and to secondly help protect our staff so that we can remain fit and healthy in our nice new office so that we can continue to operate. Any orders made as a collection will need to be changed to a shipping method and we urge customers to make contact to upgrade their delivery method.
We have switched off our live chat in order to concentrate on fulfilling orders. If you need to contact us please drop us an email or use the offline chat window in the bottom left of our site.
Our finance provider, Lending Works has suspended all finance applications until October 1st. PayPal Credit is still functioning as normal.
Right now our couriers are still operational and, like us, it is almost business as usual however they have implemented a couple of changes;
Our Couriers will be adopting a "no contact delivery practice"
"Deliveries to a Business Premises
· We will ask where they would like us to place the parcel maintaining a 2-meter distance from business staff wherever possible.
· Explain that because we are taking extra precautions over Coronavirus, we do not require a signature.
· For POD's we will ask the recipient's name and enter into the surname field along with CV."
"For Deliveries to residential addresses
· We will place parcel on the doorstep and knock on the door and step back 2 meters.
· We will explain to the occupant that due to extra precautions over Coronavirus we will not requiring a signature.
· For POD'S we will ask their name and enter into the surname field along with CV."
All service options on the pre 9am service have been suspended as of immediate effect until further notice
For any of our customer that order a pre 9am service or have ordered a pre 9am service these consignments will be shipped on a pre 10am service.
* Finally to close if you have made an order or are planning on doing so please be patient. Things maybe delayed, couriers may not be able to get to you. We understand our customers want their order as soon as possible and even more so given the current circumstances but there is something larger at work here that we have little to no control over. We are working as hard as we can to complete orders still within our estimated build and test times frames however please understand there maybe a delay in us being able to get your order out the door and with delivery dates and time slots and we kindly request you hold off from requesting updates to your order that are still within estimated time scales. Given the hard work and dedication of our team and stock holding levels, unlike many other system builders, we believe we are in as strong position as possible to see this out.