Please ensure you have read all of this information in this article before making your order or contacting us. It is very important. If we cannot reduce our workload UK Gaming Computers will be forced to close all forms of communication other than order status's. For any existing orders, please keep an eye on this page for updates.

Updated 24/12/20
*Mic drop*......Mission accomplished! We are pleased to say that every order made up until the 7/12/20 Xmas cut off has left the building! In addition, we managed a good chunk of the orders made a few days after and are incredibly proud of what we managed to achieve. There will be some very happy people come Xmas morning!
I must say what a year, especially the last few months, this year has been like no other, not even remotely close. UK Gaming Computers has been growing steadily every year since 2009 but this year has seen records completely smashed out of the park. No doubt in part to COVID-19, lockdowns, natural industry growth, PC gaming now becoming "cool" and of course the message we try to get across of quality is paramount when it comes to custom PC's. We wish to take this time to genuinely thank each and everyone of our customers, past, present and future for your continued support, especially when it came to understanding all the issues we and the rest of the industry have faced in order to fulfil orders.
Of course, this no means marks the end of the troubles, there are still stock shortages faced but that hard completion date has gone which relieves a lot of pressure on us. 2021 should bring better stock availability but its going to take a few weeks and maybe months before things begin to return to closer normality. Our friend COVID will still continue to present and until that clears off and leaves us all alone thing will continue to be different but we are hoping come spring time we can open our new showroom back up and resume upgrade services. In the meantime we are all going to take a well earned break and put our feet up until the new year as part of our annual closure. Feel free to continue to make orders and send enquiries as there will be a few skeletal members of staff here on the following dates;
Friday 25th December - Xmas day - Closed
Saturday 26th December - Boxing day - Closed
Sunday 27th December - Closed as normal
Monday 28th December - Bank Holiday - Closed
Tuesday 29th December - Formally closed, phones will be open for sales & support. Order processing and order dispatch
Wednesday 30th December - Formally closed, phones will be open for sales & support. Order processing and order dispatch
Thursday 31st December - Formally closed, phones will be open for sales & support. Order processing
Friday 1st January - Bank Holiday - Closed
Saturday 2nd January - Closed as normal
Sunday 3rd January - Closed as normal
Monday 4th January - Normal Service resumes
Obviously during this closure we may not be able to answer every single one of your questions but should be able to help with the majority of your questions. If we find things are quiet we may take the time to carry on with a few builds however do please be aware that none of these days will count towards any estimated build and test times.
So, Merry Christmas, Happy new years and here is hoping 2021 is a good year to everyone and all!
Updated 21/12/20 Number 2 at 16:48
Just when it couldn't get any worse, it has. This is very important and applies to all orders that have not yet shipped that are set to be delivered to a Tier 4 area. Our main courier APC overnight have just announced "SERVICE UPDATE- MONDAY 21st DECEMBER- Further to the recent Tier 4 announcements, APC Overnight will not be accepting additional parcel volume for delivery into Tier 4 areas until further notice. This is to enable outstanding deliveries to be actioned and to maintain the safety of those within the network. Thank you for your understanding at this time." This means any orders that are yet to leave us destined for a Tier 4 delivery postcode can not be shipped**. We have since attempted to contact our other couriers to see if they can facilitate our workload all to whom have responded with a no as they are simply too busy and existing consignments are not even making it anywhere on time or that they plan on announcing similar restrictions themselves.
** The only silver lining is that not all Tier 4 postcodes have been included, the Witham depot (Deliveries going to Chelmsford, Maldon, Braintree, Dunmow or Witham) are right now currently looking to still be able to offer delivery service to those areas. A full list of Tier 4 postcodes that we cannot deliver to can be downloaded here (will require Microsoft Excel or Google sheets to open). This service announcement does not effect consignments that were shipped up to today (Monday 21/12/20), anything that has already left us should be delivered in time for Christmas nor does it affect any areas that are in Tier 3 or below. This service update will remain in place until Tuesday 29th December where, whilst we are formally closed over the Xmas break, will have skeletal staff in to book consignments in and assist with any questions you may have. Provided nothing changes, Wednesday the 30th will be the earliest estimated delivery date to those restricted Tier 4 areas.
This leaves us bitterly disappointed but alas like every other issue we have faced this year, is completely out of our control as there is something larger at work here. For any customers that may be potentially upset at UK Gaming Computers for not being able to get an order out on time we would like to remind you that our estimated build and test time and previous guarantees do not include any promises on delivery dates. Our promise was and still is that orders made before 7/12/20 would be ready to ship, not that they would be on your doorstep within a specified time frame as we we are like pretty much every other online company reliant on a courier delivery service and to promise so would be irrational & illogical. UK Gaming Computers have never promised delivery dates in the 11 years we have traded. In addition we would also direct your attention to the notice on 18/11/20 stating we strongly urge customers to make Christmas orders sooner rather than later.
We of course will continue to work through our vast workload to continue have orders ready to ship in time for Xmas as originally promised. We will continue with our one off collection service on the 24th as detailed below. In addition, if you would like to source and organise your own recognized 3rd party courier, which can provide the appropriate paperwork, to collect your order from us you are welcome to do so however we fully suspect you are unfortunately unlikely to get very far.
Updated 21/12/20
With couriers struggling with abnormal workloads and us located in a Tier 2 area, we have decided to open our showroom for collections for one day only on 24/12/20 for last minute collections. Please be aware this is strictly for customers that are able to travel in accordance with government guidelines, any customers from areas that are prevented from travelling between Covid-19 Tier zones as outlined by the government will be turned away. Any customers that do not obey social distancing guidelines will be turned away.
As always, collections are only possible where payment was made with card or bank transfer. PayPal and traditional finance (although suspended) orders cannot be collected as stipulated by PayPal and the finance lending company. No exception. The only way around this will be to make a bank transfer payment which needs to have cleared with both banks before a collection is made and the original payment method is refunded. We would advise customers that plan on collecting an order, that need to change the payment method to a bank transfer to contact us well in advance to arrange this.
Again, as always for collections you must bring a piece of government issued personal identification as well as a recognised document to conform your billing address for order identification purposes. No order will be released without these documents and we cannot accept collections form another person that is not on the original billing address. In addition you must bring your face mask and your own pen.

Please remember us opening up for the day puts all of our staff and entire business at risk of the pandemic and we reserve the right to not offer this service.
As of today we are also expecting a surprise shipment of Nvidia GTX 1660 SUPER's and RTX 2060's and have updated our shortage table further down.
Updated 16/12/20
With the multiple issues faced detailed below, volume of enquiries and sheer volume of orders to try and get done before Christmas we are in danger of not being able to have all orders made before 7/12/20 ready to ship/collect by December the 24th. Despite working 7 day weeks and 12 hour days and desperately needing a well earned break we need to reduce our workload further in order to try to achieve getting as many orders ready in time. This comes as a slightly unconventional change;
Any orders with additional RGB/ARGB fans, additional RGB/ARGB lighting added, cable braiding (not braided PSU cables) & overclocks will be affected.  Much of the LED lighting we produce is altered in-house in order to get RGB and ARGB to "sync" with other RGB/ARGB devices so that it all matches. Many other builders don't do this, however we like to go that extra mile to do it right, unfortunately it is a labour intensive processes that potentially doubles the time it takes to build a system and right now we would rather ensure we are fulfilling orders rather than making systems extra pretty.  So, for any orders we are now building here on in (have not reached the build complete order status) we must exclude any Internal lighting, Underglow, extra RGB/ARGB case fans and cable braiding (excludes PSU braiding) if it requires significant work in order to make it sync or install. Any case lighting or fans included on cases as standard remain unaffected.
We apologize for this change but we hope you understand our reasons for doing so. Any customers that have paid for these modifications will simply be refunded for the cost of these changes. If having extra lights in a build is the end of the world then you are welcome to cancel the order or send it in at a later date for an upgrade where we can retrofit them.
Updated 15/12/20
We have revived notification this morning from our couriers they are all under heavy strain and are unable to cope. The combination of both Xmas volume and COVID-19 restrictions and tiers has seen quoted numbers between 35-45% rise in volume over the normal festive period. In addition to our pool of couriers, we are also hearing reports of volume being even worse with other courier networks. Every courier network in the UK is unable to keep up with the counties demands. As a result our entire pool of couriers have announced that any deliveries to the London area cannot be guaranteed before Xmas. If Volume continues to rise when Tier 3 restrictions come in to place today then it is possible freight may not be delivered before December 25th.
This is not the news we wanted to see given the amount of last minute orders placed but given the situation is understandable. We downgraded our "next day" service to a 1-5 working day service as part of our COVID-19 changes a long time ago as COVID-19 lockdowns, and Tiers presented their own problems. The above news compounds the issues faced.
Ultimately, there is nothing we can do, whilst we are working incredibly hard to fulfil our side of the bargain and get orders orders placed before 7/12/20 built, tested and ready to ship, anything after will be in the hands of the courier gods. Changing courier wont make a difference, they are all in the same situation. We are investigating the potential option to open the showroom (currently closed due to the pandemic) for a single day for customers to collect orders that are desperate to get their hands on their order before Xmas. This will likely be December 24th and only for one day however this will be entirely at our discretion and will require preparation our end which given our workload may not be possible. We recommended when asked for your delivery date requesting delivery ASAP or plan for a collection if you want your order before Xmas.
Updated 7/12/20
We have just had our busiest weekend for orders in history, this is on the back of our busiest month in history that was also on the back of our busiest year in history. COVID-19 issues have caused significant challenges to our business this year and we as a company have fulfilled well over twice the amount of orders we would normally take even for a busy year. We have had to invest heavily in new practices and resources in a short period of time to meet the demand of the market and can proudly say, with a serious amount of hard work, careful navigation, suspension of non essential services and customers understanding we have managed to make this work....so far!
We now embark on our busiest and most challenging period ever. Over the weekend we took a nearly an entire months worth of orders in a single weekend, a number far greater than any of us ever anticipated and as a result are now at breaking point. In an emergency meeting this morning rather than decline these orders we feel its only fair we try to fulfil them all. In combination with such amount of orders our both our phone and email capacity became overwhelmed with various enquiries pulling us away from vital operations affecting our productivity. For any customers with a query we respectfully request you read our FAQ, COVID-19 information page, as well as all the information in any of our order status emails and product information (especially the more info buttons) before contacting us.
In addition to the pandemic and vast workload we are also facing abrupt severe stock shortages that have never been seen before. The market is buoyant, new processors, new graphics cards, favourable exchange rate, streaming & gaming PC's now being much more mainstream, strong game launches and poor console availability have all contributed towards this. We are not alone in our little custom pc world, all home consumer goods have seen a huge rise in demand as lets face it, we haven't been able to go anywhere properly for quite some time now! It is this combination of multiple factors we have little control over that all add up resulting in the demand on components that make up one of our wonderful systems out stripping supply.
The Nvidia RTX 30 series shortage has been well documented ever since launch and we are trying to keep customers as well informed as possible. Unfortunately now, this does not end there. Right now there are other major shortages because of demand and customers seeking alternative options to out of stock options, everything is having a knock on effect.
Before presenting you with our shortage table, please be rest assured we are working as closely as possible with manufacturers and vendors to obtain the required stock. If you have an order with us that is potentially affected please do not contact us about it until we contact you, our resources are becoming overwhelmed. In more complex situations we will deal with one component at a time. The chances are stock will be here in time for Xmas and there will not be a problem for Xmas delivery.

IF THERE IS A STOCK ISSUE THAT WE ARE UNABLE TO RESOLVE BY THE END OF YOUR ESTIMATED BUILD AND TEST TIME WE WILL CONTACT YOU WITH A PLAN B. PLEASE DO NOT CONTACT US BEFORE, IT IS SLOWING US DOWN. PLEASE BE PATIENT, THE MAJORITY OF OUR ORDERS CURRENTLY AFFECTED BY SUPPLY SHOULD BE RESOLVED BEFORE XMAS WITHOUT THE NEED TO CHANGE. WE ARE WORKING AROUND THE CLOCK TO ENSURE ALL ORDER DUE BEFORE XMAS ARE COMPLETED.

Motherboards
 Approximately 25% of the range affected by shortages. We have plenty of alternatives. Little to no disruption to orders but maybe a slight delay.
Cases
Small selection of cases affected by shortages. We have discontinued most of what we can not obtain. Little to no disruption to orders but maybe a slight delay or the need to change.
Intel CPU's
Small shortages. We have alternatives. Little to no disruption to orders but maybe a slight delay or the need to change.
AMD CPU's
Shortages. We have plenty of alternatives. There maybe a slight delay to orders or the need to change.
Nvidia 30 series graphics cards
Severe RTX 3080 shortages. Well documented here.

Nvidia GTX 1660 SUPER graphics card
Severe shortages. Alternatives possible (down to well stocked GTX 1650 or up to a stocked RTX 3060 Ti). There may be a delay to orders or the need to change. (21/12/20) - Stock expected 23/12/20!

Nvidia RTX 2060 & 2060 SUPER graphics card
Severe shortages. Abruptly discontinued by Nvidia Replaced by RTX 3060 Ti. Discontinued by us. Alternatives possible (down to well stocked GTX 1650 or up to a stocked RTX 3060 Ti). There may be a delay to orders or the need to change. Documented here. (21/12/20) - Small amount and last ever RTX 2060 Stock expected 23/12/20!

All AMD Graphics cards
Severe shortages. NO AMD ALTERNATIVES. There may be a delay to orders or the need to change to Nvidia options.
Power Supply's
Severe shortages. We are well stocked. Almost no disruption.
RAM
Small shortages. We are well stocked. Almost no disruption.
Storage

Small shortages. We are well stocked. Almost no disruption.
IF THERE IS A STOCK ISSUE THAT WE ARE UNABLE TO RESOLVE BY THE END OF YOUR ESTIMATED BUILD AND TEST TIME WE WILL CONTACT YOU WITH A PLAN B. PLEASE DO NOT CONTACT US BEFORE, IT IS SLOWING US DOWN. PLEASE BE PATIENT, THE MAJORITY OF OUR ORDERS CURRENTLY AFFECTED BY SUPPLY SHOULD BE RESOLVED BEFORE XMAS WITHOUT THE NEED TO CHANGE. WE ARE WORKING AROUND THE CLOCK TO ENSURE ALL ORDER DUE BEFORE XMAS ARE COMPLETED.
Much of the above may look a little vague and we apologise for this, we are trying to collate the above into something as simple as possible whilst trying to be as transparent as possible. Ultimately, most of the supply issues will go unnoticed as availability of parts changes on a daily basis and orders will be fulfilled within estimated build and test times.
In short, be prepared for us to come to you with a plan B. We know your order is likely to be needed as an Xmas present and we are fully aware time is of the essence. Our Goal is to ensure each and everyone of our orders is completed within the original build and test time estimation. Rest assured, UK Gaming Computers has never not fulfilled a Xmas order that was due before Xmas and we want to keep it that way!
For reference we are by no means alone, most other system builders have either simply cancelled orders or left customers with the option to wait with no option to change and order simply because they do not have stock or are expecting stock of alternatives again through no fault of their own. Feel free to browse components retailer websites to take a look at the bare virtual shelves. It is only with incredibly large amounts of hard work, careful forthright planning dedication of 7 days weeks and 12 hour days sprinkled with a huge amount of luck we are able offer alternatives and consider ourselves extremely fortunate to be able to do so.
We also want to take this time to explain because of demand some manufacturers are increasing pricing, whilst we feel pricing justification on our products is not common policy, pricing does fluctuate on almost a daily basis depending on our buy price on each of the components that all make up a single PC. As mentioned we work closely with our brand partners to ensure the prices we get are the best possible prices in order for us to offer competitive pricing however because of reasons usually outside of our partners control (their partners) they have to increase pricing in order to turn a profit. UK Gaming Computers strictly maintains a set margin on all our products, if you see our products go up or down in price this is simply because our supply price has changed.
To aid with our increased workload we have now suspended our Priority build and test service and added a delay to our pre built range to order for us to concentrate on the orders we already have. We are also working 7 day weeks, and are completing 12 hour days. Our secondary services suspended because of COVID-19, including customer collections, will remain suspended. We are also planning to install a new fancy phone system this week (not ideal timing, but is very much so needed!).
We wish to thank you for you understanding and patience, we know this is probably a stressful time for your yourself however now is not the time to panic. We are on it and have been on it for some time now!
For anyone concerned about future orders that are not yet made that absolutely must have a system by a set date and are not prepared to make allowances or understand the situation we, and every other system builder face then please make your order elsewhere. Any orders made between now (7/12/2020) and Christmas are not guaranteed in any shape or form to be ready on time and are unlikely to be so.
18/11/2
The 2020 Christmas and New year period is upon us. Every year we like to pop up a banner explaining how Christmas and new year orders are handled as our workload increases dramatically. Such info includes cut off dates and important things to be aware of. This year, isn't like any other year(!) and thus we need to include much more information, to remain as transparent and upfront with our customers as possible.
COVID-19
This is generally upsetting the entire world right now and for us it is no different. We have had our COVID-19 banner at the top of every page of our website along with on all of our emails explaining everything that is going on here ever since the first lockdown, its difficult to miss but in case you have yet to get round to reading it, we strongly recommend you take the time to take a peek.  In short, it is business as usual however we are considerably more busier than we would normally be, even for this time of year and thus there maybe slight delays to orders and couriers maybe running behind and you may need to make alterations to orders because of stock shortages. In addition we have had to suspend some of our secondary services such as bespoke work, non warranty or non UKGC system repairs and have closed the showroom to the public in order to safeguard the health and safety of everyone here at UK Gaming Computers and allow us to concentrate on fulfilling as many orders as possible. For anyone concerned about future orders that are not yet made that absolutely must have a system by a set date and are not prepared to make allowances or understand the situation we, and every other system builder face then please make your order elsewhere.
Black Friday & Cyber Monday
Our custom PC industry is a little different to the box shifting nature of the electronics industry which is famed for Black Friday & Cyber Monday deals. They operate a stick in a box, pop a shipping label on and out the door it goes, or for any of you that remember, a mass brawl for a pile of Polaroid TV's! Our industry is more than box shifting and requires significantly more effort to fulfil an order of a complete custom PC. Computer components are rarely discounted and thus a genuine Black Friday or Cyber Monday deal on Custom PC's is either rare or insignificant unless its someone trying to shift old out of date stock that no one really wants. This time of year we get flooded with enquiries about if we will be doing any Black Friday & Cyber Monday deals and if its worth hanging out for one and we can now confirm we wont be doing any promotions or deals for Black Friday & Cyber Monday this year.
All is not lost, over the last week or so we have been tightly updating pricing  in an around our website to ensure our pricing is solid throughout the Christmas period and you will probably find some money off a system compared to what it was a couple of weeks back. Call it a sale, call it an early Black Friday & Cyber Monday deal as many electronic retailers have been doing throughout November, the main thing is its there even if its not immediately obvious. This comes with our price guarantee  - if any of our systems come down in price between now and 31/12/2020 we will refund the difference. On the flip side it comes with our strong intent that there will be no further price reductions between now and Christmas, what you see now will almost certainly be the lowest you will pay but there is the potential for prices to increase. Our advice is to order sooner rather than later to avoid this.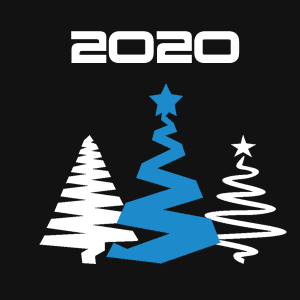 Extended Returns & Christmas Orders Advice
Being the best custom PC builder in the country means our services are even more so in demand this time of year. Our workload over the Christmas months pretty much doubles, combine this with COVID-19 increase in business this puts a big strain on our resources. In past years, even without the pandemic, we had to simply stop taking orders to meet the demand for the orders already promised. The last thing we want is not being able to fulfil an order because we are overwhelmed. The Second from last thing we want is you not being able to order because we have stopped taking orders so we strongly urge customers to make Christmas orders sooner rather than later. As previously mentioned our prices will remain the same until well into the new year as of 18/11/20. We have also extended our returns policy until January the 10th so if you do want to return the PC for whatever reason you can do so many days after the Christmas break.
Delivery Dates & Order Cut Off Details
As many of our systems are built to order which take time to assemble and test there are strict cut-offs in place to ensure your order is ready to ship in time for Christmas Day. The last standard build and test service delivery date before December the 25th, is Thursday 24th of December which means you need to have placed your order with us by mid day on Thursday 10th of December in order for it to be ready to ship in time. Priority builds needs to have their orders in by mid day on the 17th of December and the "Super Rush Job" service customer will still need to give us a call before placing the order so we can let you know an estimated completion date. Please be reminded these cut off dates are not only cutting it very fine but anything scheduled for delivery on the 24th of December is also Christmas eve and should any problems arise with the courier they are unlikely to be resolved until after the big day.
Whilst we try our hardest to fulfil as many orders as possible, any systems ordered after any of these dates, whilst are likely to be completed, are not guaranteed to ship in time for the big day.
Collections from us (subject to the showroom being open) can be collected right up until Thursday 24th of December which is our last working day before Santa arrives.
Please remember systems with 16GB of RAM or more, overclocked or full custom water cooling incur extra build and test time, so you will need to get these orders in sooner. Details on how these upgrades affect the build and test time can be found here.
If you have left it too late then we do have an increased stock of our Pre Built PCS which are already built, tested, packaged and ready to ship (subject to stock levels). Our "Super Rush Job" build and test service is also available as normal but we fully expect it to be in full demand for last minute orders so do please call us before ordering a Super Rush Job as we only take on one of these jobs at a time so we can devote our full attention to it.
Opening Times Over the Christmas Break
For our sins we will be working right up until 6pm December 24th, after that we are officially closed until Monday 4th of January however there will be skeletal staff in on the 29th, 30th & 31st of December for support and sales enquiries. Little or no production will happen on these 3 days and so is not included in the build/test time-scales.
Our Courier is back open from Tuesday 29th so we will be able to dispatch orders for delivery on Wednesday the 30th and Thursday 31st.
Normal service will resume from Monday 4th of January 2021 meaning the next available standard delivery date after this period will be Tuesday 5th January 2021.
Finally we wish all of our customers, past and present a very Merry Christmas and a Happy New Year from all of us here at UK Gaming Computers.