Free delivery on all new systems
UK's Top Rated Custom PC Builder
6 year warranty on all New PCs
Lifetime Tech Support & Upgrades
Processing:
&nbsp&nbsp&nbsp&nbsp&nbsp&nbsp&nbsp&nbsp&nbsp&nbsp&nbsp

Cooling:
&nbsp&nbsp&nbsp&nbsp&nbsp&nbsp&nbsp&nbsp&nbsp&nbsp&nbsp

Gaming:
&nbsp&nbsp&nbsp&nbsp&nbsp&nbsp&nbsp&nbsp&nbsp&nbsp&nbsp

Upgradeability:
&nbsp&nbsp&nbsp&nbsp&nbsp&nbsp&nbsp&nbsp&nbsp&nbsp&nbsp

Benchmarks:

Ultra Preset (1080p): Avg.

105

FPS
Ultra Preset (1440p): Avg.

89

FPS

High Preset (1080p): Avg.

488

FPS
High Preset (1440p): Avg.

460

FPS

High Preset (1080p): Avg.

112

FPS
High Preset (1440p): Avg.

110

FPS

High Preset (1080p): Avg.

297

FPS
High Preset (1440p): Avg.

249

FPS
With no less than 6 cores and 12 threads the Hex has processing power in abundance. With an AMD Ryzen 5 5500 running at 3.6Ghz per core and 4.2Ghz when Turbo mode kicks in, the Hex will do what you want it to do at lightening speeds. Not only is the processor one of the fastest available, the installed Nvidia GeForce® RTX 4060 8GB graphics card pairs alongside it beautifully, ensuring games run at their best. A top CPU and graphics card require a top motherboard and this PC has just that, an Asus PRIME B550-PLUS motherboard can be found at the Hex's heart. 16GB of Corsair Vengeance LPX 3200Mhz RAM, a quality 960GB Kingston A400 SSD rounds up this exceptional specification.
The high spec theme does not stop there. The feature loaded Cougar MX410 Mesh-G ARGB, with multiple addressable RGB lighting options and tempered glass, this case houses everything perfectly whilst a be quiet! System Power 10 650w power supply powers this beast!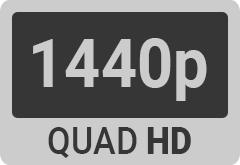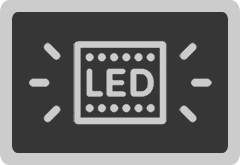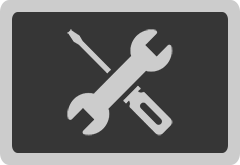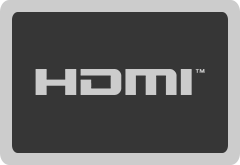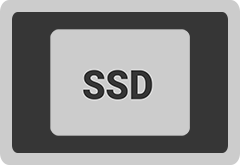 Technical Specifications

| | |
| --- | --- |
| Case | Cougar MX410 Mesh-G ARGB |
| Power Supply | be quiet! System Power 10 650w |
| Processor | AMD Ryzen 5 5500 3.6Ghz Turbo 4.1Ghz |
| Motherboard | Asus PRIME B550-PLUS |
| RAM | 16GB Corsair Vengeance LPX 3200MHz DDR4 |
| Graphics Card | Nvidia GeForce® RTX 4060 8GB |
| Hard Drive | 960GB Kingston A400 SSD |
| Sound Card | 7.1 Surround Sound Audio |
| Networking | Gigabit Ethernet |
| Front Ports | 2 x USB 3.0, 2 x Audio |
| Rear Ports | 2 x USB 2.0, 4 x USB 3.1, 3 x Audio, 1 x PS2 |
| Operating System | Microsoft Windows 10 & 11 Compatible |
| Warranty | Standard 6 Year Warranty |
| Support | Lifetime |
| Plus | Extras |
Hex - X6 Gaming PC By: Ricky
Awesome build. This build was recommended to me by someone who knows what's good when you have a budget. The machine is great, clean build, clean cable routing. Quite but you cant miss it. Looking forward to seeing what this can do!
Hex - X6 Gaming PC By: Martin Rowland
Excellent Computer I ordered a computer from ukgamingcomputers and the delivery was excellent and more importantly the product is amazing. Very cheap for the RIG that I bought, I highly recommend the product and the website is very easy to navigate. 10 out of 10. Thank you very much.
Hex - X6 Gaming PC By: MattShort
Incredible pc I bought the pc since my current one i have used for about 6 years now, after ordering this pc I got constant updates on how everything was going, and after reading the delivery notes they have and seeing they personally test every part painstakingly so just to make sure that when it arrive its all completely fine and ready to use is excellent, I've had literally no problems so far with my build and couldn't have been more happy with my purchase, definitely buying from here again when i next need a pc.
Hex - X6 Gaming PC By: JohnRussell
Outstanding as always Well - Where too begin.... PC - Absolute power house (Currently running on 2k BenQ 144hz Monitor) - Run everything i throw at it, and performs beyond expectations to what i need The build - Flawless - Wiring, configuring, setup - havent had to involve myself once within the rig, cooling and all - flawless. Time / Delivery - Once again, with delays / covid and everything in between, the entire process was perfect, short, and came as all time expected. Absolute power unit both the machine and the company 5 out of 5.
Hex - X6 Gaming PC By: Rian
Exceedingly great company First time I bought a custom built gaming computer and this computer is just amazing for the price and time taken to built it. I will definitely be coming back here for anything else and recommending here to friends.
Hex - X6 Gaming PC By: bradleyrosier
Great and trustworthy company I chose the hex 6 purely for the i5 CPU and motherboard, I added a 3060ti and she's a certified beast, runs many games at over 200fps and some eg, rocket league at over 500fps. The hex 6 is a great base of your looking for an Ryzen 5 pc. I couldn't be happier with the customer service, updates and their answers to any questions I had. I will definitely be recommending to friends who are looking for PCs
Hex - X6 Gaming PC By: Martin
Great product and company Amazing computer in every way. Everything runs perfectly and also looks fantastic. Great company to deal with. They were very helpful in the early stages with loads of advice on best parts to buy within my budget. Then kept regularly informed of the progress during build and testing. Delivered on time and very carefully packaged. Can't recommend this company enough.
Hex - X6 Gaming PC By: AdamG
Exceeded expectations PC runs amazingly! super fast with little to no noise and can run any game I play with no issue at all on the highest settings. Communication throughout was perfect, they keep you updated throughout each stage and gets delivered almost immediately. Would definitely recommend this pc to anyone who wishes to game smoothly with no issues and for an affordable price.
Hex - X6 Gaming PC By: Levon
Exceeded expectations! Very happy with this product. Well worth the price and greatly exceeded my expectations. It's capability is very good. I'm yet to have an issue with running any game or program. Would definitely recommend this company just like I was recognised. Speedy delivery and regular updates were an added bonus.
Hex - X6 Gaming PC By: Trav
Amazing PC Got my new PC the other day and runs like a dream, so happy with it. UKGC helped me when i had an enquiry. Would definitely recommend to anyone that needs a gaming PC to use this service
Hex - X6 Gaming PC By: Rachael
Highly recommend This was the first time ordering anything high value online and it couldn't have gone smoother. Simple ordering process, kept up to date with progress via email and the order was ready to ship sooner than expected. Warzone, Metro, Cyberpunk, PUBG, Overwatch, Scavengers all run smoothly without hitch!
Hex - X6 Gaming PC By: Azzulu
10* amazing! I ordered from UK Gaming Computers around the end of April, my new system arrived within 2 weeks and I couldn't be any happier with the build quality! Even with the shortage of stock for a lot of companies UK Gaming Computer were so speedy on getting me my brand new system! Usually I build my own computers but this time I wanted to use a company and so happy I found these guys! Couldn't recommend them enough!
Hex - X6 Gaming PC By: AndyL
Amazing PC. Runs RDR2 great. A great little gaming machine. I have just got it and am using it for RDR2 on max settings at 4k. I would recommend this to others.
Hex - X6 Gaming PC By: Will
Excellent Rig Despite the pandemic and the graphics card shortage, UKGC have worked tirelessly to put together this rig with the latest graphics card. In less than a month after ordering, I was able to plug in my PC and fire away on AC: Origins. UKGC deserve the credit here, and I would strongly recommend them to anyone wanting a top-notch gaming rig.
Hex - X6 Gaming PC By: J33LBM
PC Experts After a lot of research online I shortlisted a couple companies to build a gaming machine for my son. I decided to go with UK Gaming Computers as they ticked all the boxes for customer service, knowledge and support. I was not disappointed - the machine is better than I imagined and the performance is next to none. My son is in his element and could not he happier. UK Gaming computes constantly communicate the status of your order from pre-build through to testing and dispatch. You can tell these guys take pride in what they do. I will be using these guys for all my PC upgrades moving forwards. Another big plus was the warranty and lifetime support. Great work guys, keep it up. Lee
Hex - X6 Gaming PC By: Matt Shore
Would reccomend. PC can run all the games I play well. The order was built well and delivered on time. Would definately reccomend.
Hex - X6 Gaming PC By: Jones182
Great Gaming PC and Service I like how they build it all for you so you simply just plug it in and go. It arrived well packaged with next day delivery The cooling system works really well and stays below 60 degrees. I was told every step of the way about the process of my order. I didn't know much about gaming pc's so phoned the shop prior to my order with a few queries that they helped with. I like how you can customise the lights etc. Overall its been really easy to setup and download everything my son wanted on the pc and he says it loads up really quick.
Hex - X6 Gaming PC By: Jim
Brilliant Service I upgraded quite a bit from the standard. But that's what makes UKGC great. After explaining what I was trying to do, I was recommended to use this system as the base and to customise. A great service. The system arrived and is brilliant. Thank you
Hex - X6 Gaming PC By: Nathan
Amazing piece of kit At first to was very worried about purchasing a gaming pc as I have been using console since I can remember. With help from UKGC I was able to easily pick out the pc that was right for me this being the hex and I am so happy with this choice as it is amazing for gaming
Hex - X6 Gaming PC By: Neil
Hex 6 Gaming PC These guys were great from the outset. They took time to discuss requirements, help adjust the spec and walk us through the order process. The machine arrived really well packaged and the videos on the website to help set up are great. Now to the Hex 6 itself, what a beast! When I started looking at gaming PC's for my son I was really surprised at the cost and the variety of components out there, but this seems to be a very well balanced machine, high spec components and over alla really great performer. According to my son he was getting over 200FPS on Rainbow Six Siege so I guess that means he is happy! Well done UKGC, Spot On!
Hex - X6 Gaming PC By: Haydn Martin
Beast PC Please note: My build is a custom build based off this pre-made PC Pc Spec: Mastercooler Masterbox MB520 rgb AMD Ryzen 9 3700X 3.8 Ghz 8 Core ASUS Prime X570 P CoolerMaster Hyper 212 RGB Professor cooler 16gb Corsair Vengeance DDR4 3000mhz Nvidia GeForce RTX 2060 6GB Corsair 650W PSU Additional 2 x Noctua NF-P12 case fans The guys here at Uk Gaming computers have really gone above and beyond with my new build, especially given the fact that they did it during these difficult and unprecedented times. After some difficulty with trying to find and supply some of the stuff I ordered, they were able to contact me and help advise the next best thing. It is very apparent that they are all passionate with what they do, building an absolutely gorgeous PC with outstanding cable management and finish. I've been using it for about a month now and not only does it perform outstandingly. This pc runs all games on high or Max setting comfortably and is so quiet even when under high stress. I regularly play Modern Warfare, RS6, Valorant, Sea of thieves, Apex legends, etc, and they all run amazing on this. This PC can easily run any game at top settings. The cooling set up is fantastic. Not only does this PC perform like a beast but it's also so gorgeous to look at. I have received so many compliments on how it looks. From start to finish they were highly professional, keeping me updated all the way and ensuring that I knew when my PC went through each phase. I would highly recommend UK gaming computers to anyone who is considering buying through them. Their prices are highly competitive and when looking around, they were the closest price to if you were to build it yourself! Also by buying through them you get the added bonus of 6 years warranty standard which is always useful to have, especially with electronics. I am thoroughly happy with my purchase from these guys and will definitely be using their services again in the future.
Hex - X6 Gaming PC By: Rob
Top Drawer! I've been saving for a new PC for a long time, it's a major purchase and one that could have gone very wrong. Leery of the big makes and wanting some upgrades I settled on the Hex with some additional memory, HD space and other internal upgrades. Ordering was easy and despite the difficulty of lockdown the timescales were bang on. The machine is beautiful, runs the games I want it to (Cities Skylines over 5k mod assets loaded in and no problems) and was expertly put together and packed in just two boxes. Even the delivery driver was familiar with the company and gave an extra reassurance on quality! The biggest reason to choose UKGC is the SIX year warranty. Today you're lucky to get two from the big sellers. If, like me you're not someone comfortable opening your PC this is ideal. Things do go wrong, but any company willing to back their work for six years is clearly the one to choose. As of writing of course I've had no need to avail of this, so can't comment on it bar it's very comforting. Give UKGC a call before Dell or getting an overpriced, underspecced system from PCWorld...
Hex - X6 Gaming PC By: James
Excellent Upgrade Finally able to run my games on ultra settings, everything runs well and has very fast start up times.
Hex - X6 Gaming PC By: Darcie
My new favourite member of the family! I've been needing a new PC for quite a while. I like to indulge in a range of games e.g. Minecraft, CSGO, GTA 5 ext... These games all used to lag my old pc and I was unable to play them. BUT NOW... I've never had my games run so smoothly. I don't think I've experienced a game crashing or lagging within the 2 weeks of having this new Computer. It like being in a war against bows and arrows and I'm a tank! If you want to be known as a gamer... I suggest this PC!
Hex - X6 Gaming PC By: David
Excellent PC and Service Coming from an older PC with only a 1050ti I wanted a good beefy pc that will do me for the next few years with good ray tracing and without spending an absolute fortune, this pc ticks all those boxes, it plays everything I threw at it perfectly. I am currently enjoying Metro Exodus with ray tracing and DLSS 2.0 on and shows just how beefy this pc is, easily hitting above 60fps, and pc remains nice and quiet too. Top notice service by UKGC, top notch pc and top notch delivery especially during these times with covid virus. PC build is excellent and any concerns and problems I had they replied back quickly and were extremely helpful. Excellent service and PC. Would definitely recommend!!
Hex - X6 Gaming PC By: Marcos
Excellent value for money If you're looking for a gaming PC with top mid-range specifications, I believe this is the perfect choice. It can play all the popular games on highest settings without any issues and plenty of FPS. Start up times are extremely fast with the SSD too. Despite the high demand due to the Covid-19 lockdown, UKGC did their best to keep me updated with accurate build and delivery timeframes, and instantly addressed all my requests over the phone in a polite manner.
Hex - X6 Gaming PC By: FM Coward
Mind blowing The team did fantastic work with my hex 6 pc, everything runs to the best it can be and for great value too.
Hex - X6 Gaming PC By: Bushy Bill Roberts
Custom Build UKGC An excellent service, customer support before and after sales (life time warranty), My build was to spec neat and tidy, And will be using the upgrade service at some point. 10/10
Hex - X6 Gaming PC By: Luke L
Absolute monster of a PC. Couldn't have asked for anything better, this PC plays all modern games on the highest possible settings at well over 60fps, the team at UKGC are brilliant and make sure you get exactly what you want in your PC.
Hex - X6 Gaming PC By: Luke Harrison
ukgamingcomputers were really helpful so thanks to them Id been looking for a new gaming PC for about 6 months before i finally got the HEX - X6 and what a PC it is, my games look great on and off line, its fast and i can run everything on max graphics and speeds. The guys at ukgamingcomputers were really helpful so thanks to them aswell.
Hex - X6 Gaming PC By: Peter Westley
thanks to the uk gaming computers team When I got the idea I wanted a gaming pc I was bombarded with the options even though I had a good idea about what I wanted, and what I wanted was simple, a computer that would beat the graphics of any console available at a competitive price. With help from the team at uk gaming computers I got all that and more, and after several months of using this amazing pc, I have yet to find any game I can't max out and still play smoothly, this computer met every expectation and then raised it, I dont think I will ever look at consoles the same way again! If your finding the console Market dull and boring, owe it to yourself and get this, it will not let you down. P.s thanks to the uk gaming computers team, as they were extremely helpful, polite and professional.
Hex - X6 Gaming PC By: billy ross
This is a beast of a PC. This is a beast of a PC. i bought it as my first real gaming computer, and my god, is it good. It took a little longer to build but well worth the wait. so far it seems to be able to play most games max specs (spore, halo 2, some MMORPGs) i highly recommend this pc fr a beginner or even intermediate pc gamer!
Hex - X6 Gaming PC By: Karen Bennett
Thanks UKGC for your excellent service Firstly the customer service is great. I initially rang UKGC just before 6pm and Daman was really helpful and patient. 6pm was knocking off time and he did an extra half hour. Thanks! My teenage sons wanted to blow all their savings on a gaming PC. Daman recommended the HEX, I said I would think about it and I did, placing the order over the weekend. The boys couldn't wait for it to arrive and kept asking have you had an email yet? The next 2 weeks were a long wait but it was like Christmas morning when the pc did arrive. The boys were so excited, they read all the instructions before setting it up and then found they had to wait a further hour for it to settle. Well, when the power button was hit and the lights came on, it was fantastic! Once all the anti virus was loaded and they were able to play whatever it is that absorbs them so.... there was not a sound, no moaning about 'glitches', no moaning about the awful internet speed...etc, just the excited chatter of two brothers enjoying spending some time together and enjoying the marvel of this 'MAGNIFICENT' machine. Thanks UKGC for your excellent service and may we have many happy years with our new PC.
Hex - X6 Gaming PC By: Michael Watts
No question this is the best gaming rig I have ever owned Super fast PC easily handles graphics intense online games. no problems as yet the team at ukgc are first class easily the best they respond quick always keep you in the loop. no problems with my pc as yet. No question this is the best gaming rig I have ever owned
Hex - X6 Gaming PC By: Zapryan Zapryanov
Excellent PC. Excellent PC. It's fast and quiet. All games I tried run smooth in full HD. I'm also very happy with UKGC as a company and support. Their status update keeps you always informed at what stage is your order and you can easily predict when you can expect the next stage. I had a problem with my BIOS but the online support helped me to update it in 5 minutes. Would recommend to anyone for an excellent gaming pc with excellent service and support.
Hex - X6 Gaming PC By: Russell Carter
Thank you UKGC! This PC is by far the best computer I have ever owned, it makes light work of anything I throw at it. And the experience overall was similarly impressive. I have gotten headaches dealing with some of the big PC retailers in the past but this experience was completely stress and hassle free. UKGC were happy to answer the questions I had and I really felt they were helping me find the computer I needed as opposed to being pressured into something better. Having said that I couldn't help but add on a few upgrades anyway and i am extremely happy with the result. I went with the NZXT phantom case with some blue LEDs and I must say it is a beauty, and the whole thing runs extremely fast, smooth and cool, much like UKGC themselves! Thank you UKGC!
Hex - X6 Gaming PC By: James Mackinson
Recommend these guys to anyone looking at custom built PC's First off the ordering process was great, being notified at every stage of the build is helpful and delivery was right on time. The PC itself is great, been playing Blacklight and Borderlands on max and it doesn't even have to try. Recommend these guys to anyone looking at custom built PC's, got a free motherboard upgrade as well which was awesome.
Hex - X6 Gaming PC By: Sarah Viney
Will definitely recommend UKGC. Bought this for my son and he is over the moon with it. It does everything he wants in a gaming computer as he and his friends do a lot of online gaming. Build took a little longer than we expected but it was well worth the wait. Will definitely recommend UKGC.
Hex - X6 Gaming PC By: Aaron Clarke
If you buy this PC you wont regret it i'll keep this short and sweet, i am in love. It runs all my games on the highest ratings. I have had this PC for months now and i have no problems, UKGC has a great customer service and is well worth the money. If you buy this PC you wont regret it
Hex - X6 Gaming PC By: Jonathan Taylor
Overall, I am very pleased with the HEX The HEX delivers impressively for its comparatively low price, and will chew up any game made presently or in the past couple of years on ultra/very high settings with ease, although it is not quite well equipped enough to run the most graphics-heavy games on highest settings without a drop in framerate. It also has lightning fast processing power and memory, which makes average day-to-day tasks and usage refreshingly straightforward and stress free, which is accentuated by the Windows 8 OS on offer. The case is well made and aesthetically pleasing, with plenty of ports available front and back. However, even with an upgraded fan, I found it to be a noisy machine.

The HEX is a fantastic computer, however I was less than impressed by the customer service UKGC gave, despite its good reputation. Staff were extremely helpful and patient by phone, however unfortunately that was not enough to plaster over some complaints. The initial problem was the machine I purchased being sent to the wrong address, despite me conducting a bank transfer to avoid that problem and having it confirmed by phone and email. Secondly, when I got the computer, it didn't work! Staff were unable to solve the issue by phone, and they then issued a recall. However, on recall, the customer is expected to return the machine by mail to UKGC's workshop at their own expense, despite the fault lying with the seller - obviously, transporting a heavy and expensive PC by post is extremely costly. I enlisted the help of a friend who worked with computers, and he managed to fix the relatively simple issue for me without much trouble. However, despite having had my order logged on UKGC's system for six months as not working and on recall, I have heard nothing from them to suggest they are concerned to make sure the machines they sell to customers actually work, let alone renew the warranty! I was also disappointed that the LED strip I paid for came detached from the inside of the machine after about a month's usage, and now dangles in the fan airflow. Overall, I am very pleased with the HEX, and it fits both my daily computing and gaming needs. It is good value for money, powerful, well assembled and easy to use, and UKGC's site is also extremely clear and helpful. However, I was extremely disappointed by the customer service provided, despite the politeness of the staff via phone, and which made the process a lot more stressful than hoped. I get the impression from most reviews that I simply had a run of bad luck, but it has left a bad taste.
Hex - X6 Gaming PC By: Max Goldstein
Highly recommended! I purchased this PC with a number of upgrades, most notably to 16GB of RAM and an 8-core processor, as I needed a lot of processing power. It can run a vast majority of my games on very high or full settings, and worked out of the box with very little set-up needed. The service from UKGC has been second to none, with an easy to use website and e-mail updates at every stage of the build, and the PC was also built within the advertised time. I also feel that this PC represents good value for money, especially when comparing with what you would get if you spent the same amount on a pre-built, factory PC. Highly recommended!
Hex - X6 Gaming PC By: Harley Smart
the PC really is top notch. I've wanted a dedicated gaming PC ever since I was a kid and now that I was in a position to buy one I'm glad I found UKGC.

Right from the start they helped me pick out the machine that would suit my needs and I finally settled on the Hex. The build process took longer than the 5-10 days stated but I did order on January second so I would imagine they were buried with orders. But as promised I was updated at every step of the build process. Overall very pleased with the UKGC service.

What I wasn't pleased with was the delivery. My desk sits in a bay window facing the main road and I was overjoyed when I saw the APC stop outside my house. Joy turned to horror when I saw the delivery man flip my package from the ground up onto his shoulder. It was also evident from the scratches on the outer packing that no effort had been made to transport my package upright. If you are in a position to do so, pick the computer up yourself.

When I got the PC started I was having real problems with Internet connectivity ( using the asus n15 wireless card) it refused to stay connected. Using the software disk provided I rue installed the device software and it has run fine ever since. I'm a slightly worried about the front fan on the case it appears to be making a loud rattling sound whenever it gets going. I'm not sure if its just a loud fan and I am being paranoid or whether it has suffered slightly in transit but it is something I will be monitoring.

In terms of performance the PC really is top notch. It's running bf4 on ultra with no problems whatsoeverto give an example of it capabilities.

Overall I'm happy with my new PC
Hex - X6 Gaming PC By: martyn wood
thank you UK gaming computers for a job well done Brilliant service, quick and informative replies to emails and the delivery service was top notch. The pc is built to perfection and runs smoother than any other I have ever owned. Personally I thank you UK gaming computers for a job well done. 10/10
Hex - X6 Gaming PC By: Alex Greensall
i wound reccommed theses guys in a heartbeat and without second thought i ordered the PC coming up to a month ago as of writing this review. i was originally looking 2 get a gaming PC but didn't know who to go and my friend told me about them(they have this PC though slightly different gpu as he ordered his awhile ago) and looking at past reviews i settled on them.

the pc it self runs like a dream and is reasonably quiet. To give you a idea how smooth the game play is a had a battle on Attila total war with 4k+ troops on max settings and and highest number of troops, the staff at UKGC where very helpful as i was unsure of what graphic card 2 get with it and they recommend the one that came with it as it a powerful card too begin with(nivida geforce gtx 970 gb4 cheers daman!) after that i made my order and they keept me informed every step of the way and the courier delivered it a day earlier then expected

so overrall what i gave ukgc?

10/10 i wound reccommed theses guys in a heartbeat and without second thought
Hex - X6 Gaming PC By: Michael Rankin
My son is absolutely chuffed with his new PC. Thanks UKGC! We bought the Hex-X6 PC for my son as his savings didn't quite stretch to an intel i5, but the GTX 970 and the AMD processor play all the latest games with ease and very quietly too.. The site is easy to use and customize a PC to your requirements, I would definitely recommend UKGC to anyone considering to buy a gaming PC. My son is absolutely chuffed with his new PC. Thanks UKGC!
Hex - X6 Gaming PC By: Klaidas Giedrikas
The hex - x6 was just pc I was looking for The hex - x6 was just pc I was looking for, it manages to run all games (well the ones I've tried) at the highest possible settings at 60+ fps and only sometimes dips below it on high demanding games. at first I wanted to custom build my own PC but after seeing the price of this PC i was blown away on how the cost was so similar to each individual part unlike other companies who charge a considerable amount for it to be built. I have no regrets about spending around an extra £20 for a prebuilt PC from ukgamingcomputers great cable management and good customer service.
Hex - X6 Gaming PC By: Christopher Barton
excellent service for an excellent PC. What can I say, excellent service for an excellent PC. I had been looking for a while for a good, value for money PC. I came across UKGC and instantly looked at their reviews and placed an order for my PC, throughout the whole process I was updated right until it was shipped and on its way to me. After setting it all up I was very pleased and surprised by just how powerful this PC is, runs all my games on high graphics and keeps a constant frame rate of 50+, the noise is next to nothing and the appearance is very appealing. Overall a very happy costumer and will be coming back to UKGC in the future. I suggest you do the same !
Hex - X6 Gaming PC By: Sukhman Khakh
worth the money Looks good, runs all the games I've thrown at it with no lag, great customer service, relatively quiet, worth the money if you're looking for a gaming rig under £1000
Hex - X6 Gaming PC By: Thomas Pidduck
I would recommend to friends and family if they ever wanted a pc Very happy with the pc and I would recommend to friends and family if they ever wanted a pc. Quick to answer phone or emails and very helpful. Thanks alot! Only quality parts used in my build and cable management is brilliant (alot better than my last one from cyberpower)
Hex - X6 Gaming PC By: Darren Quemard
Waste of money Don't buy from here, my pc is I bought from here restarts randomly during games, idle, happens atleast 2-3 daily. Waste of money, don't buy from here.
Hex - X6 Gaming PC By: Freda Warrington
Thank you, UKGC. UKGC were highly recommended to me by a friend who's had great PCs from them over the years, and says all her gaming mates swear by them too. She even helped me pick out a suitable system. Then Daman and the team were extremely helpful and swift to answer my dozens of questions about specs and so on! I placed my order on the !st March and it arrived on 20th March in perfect order. The only teething problems were with a couple of out-of date cables (at our end) that had to be replaced, but the system was soon up and running. I'm still finding my way around everything, but so far it's amazing. Runs everything I've asked it to and boots up in less than 15 seconds! Also it looks great with the LED lights. My previous PC was ... old. This is like replacing a donkey with a racehorse. Thank you, UKGC. (PS. If you need to place your PC tower on the floor, you may be interested to know you can get a perfect little flat wooden trolley on wheels from B&Q)