Free delivery on all new systems
UK's Top Rated Custom PC Builder
6 year warranty on all New PCs
Lifetime Tech Support & Upgrades
Processing:
&nbsp&nbsp&nbsp&nbsp&nbsp&nbsp&nbsp&nbsp&nbsp&nbsp&nbsp

Cooling:
&nbsp&nbsp&nbsp&nbsp&nbsp&nbsp&nbsp&nbsp&nbsp&nbsp&nbsp

Gaming:
&nbsp&nbsp&nbsp&nbsp&nbsp&nbsp&nbsp&nbsp&nbsp&nbsp&nbsp

Upgradeability:
&nbsp&nbsp&nbsp&nbsp&nbsp&nbsp&nbsp&nbsp&nbsp&nbsp&nbsp

Benchmarks:

Ultra Preset (1080p): Avg.

72

FPS
Ultra Preset (1440p): Avg.

57

FPS

High Preset (1080p): Avg.

441

FPS
High Preset (1440p): Avg.

414

FPS

High Preset (1080p): Avg.

103

FPS
High Preset (1440p): Avg.

100

FPS

High Preset (1080p): Avg.

311

FPS
High Preset (1440p): Avg.

263

FPS
Nemesis - i7 Gaming Computer
Our new Nemesis custom gaming PC is UK Gaming Computers solution to great performance at great value. Equipped with Intel's 12 core 20 thread Core i7 12700 4.9Ghz CPU and a powerful Nvidia GeForce® RTX 3050 8GB Graphics card the Nemesis will run the majority of PC titles out there to a good and smooth standard now and into the future. 16GB of Corsair Vengeance LPX 3200MHz DDR4 RAM, An ASUS Prime B760M-K D4 motherboard and 960GB of Kingston A400 SSD Storage complete the core of this system.
Neatly housed in the awesome eye catching Cougar MX 410 Mesh-G ARGB lit case and powered by a be quiet! System Power 10 550w power supply this Greek Goddess of Revenge will destroy any that oppose you!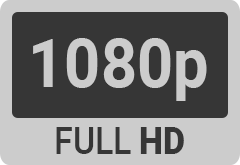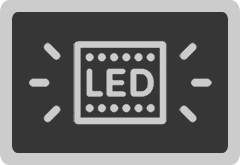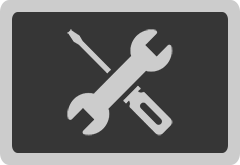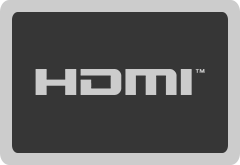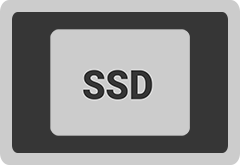 Technical Specifications

| | |
| --- | --- |
| Case | Cougar MX410 Mesh-G ARGB |
| Power Supply | be quiet! System Power 10 550w |
| Processor | Intel Core i7 12700 2.1GHz Turbo 4.9Ghz |
| Motherboard | ASUS Prime B760M-K D4 |
| RAM | 16GB Corsair Vengeance LPX 3200MHz DDR4 |
| Graphics Card | Nvidia GeForce® RTX 3050 8GB |
| Hard Drive | 960GB Kingston A400 SSD |
| Sound Card | 7.1 Surround Sound Audio |
| Networking | Gigabit Ethernet |
| Front Ports | 2 x USB 3.0, 2 x USB 2.0, 2 x Audio |
| Rear Ports | 4 x USB 2.0, 2 x USB 3.1, 1 x USB 3.1 Type-C, 3 x Audio, 1 x PS2 |
| Operating System | Microsoft Windows 10 & 11 Compatible |
| Warranty | Standard 6 Year Warranty |
| Support | Lifetime |
| Plus | Extras |
Nemesis - i7 Gaming Computer By: papski
Oooof what a beaut The machine is superb, as you would expect. But the customer service was also outstanding! Excellent quality comms and timely replies to my ridiculous questions. Many thanks guys - great experience, I would recommend to anyone!
Nemesis - i7 Gaming Computer By: Dan
i7 Gaming Computer Excellent company to deal with. I had various questions prior to the purchase which were all answered excellently. My questions during the building stage were answered promptly and were really helpful. Overall really happy with the service provided and the product received as it does exactly as it says. Would recommend
Nemesis - i7 Gaming Computer By: Scott
Great product, very helpful customer service Great experience from the outset, From initially emailing in queuing what specs I would need for the kind of games I'm looking to play and my budget, through to the ordering and updates on orders Also came very well packaged and with great extra info for installing warranty stickers to setting up/getting started, Would definitely recommend
Nemesis - i7 Gaming Computer By: Julian
Great PC Fantastic pc runs everything quickly and on high settings.
Nemesis - i7 Gaming Computer By: A hell of a PC!!!
amazing starter pc for my husband, we brought his pc 3 years ago and i am now here looking to buy a pc for my father. this machine is still going strong after 3 years with no messing with the hardware. ill probably look to upgrade the graphics card and processor for him now its a few years old and he has taken more of an interest in pc gaming. but ill be giving the chaps at UK gaming computers a call to see what they can do. would highly reccomend them to anyone looking for a decent pc
Nemesis - i7 Gaming Computer By: Rusty
Perfect. Honestly, with shortages as well as this Covid situation these guys are 100% where you need to shop from. Super quick considering the shortages in graphics cards, am one happy PC owner thanks to these guys. Will be buying in the future from this site.
Nemesis - i7 Gaming Computer By: Harry
Responsive service and high build quality My experience with the customer services reps were very positive, any issues regarding my order were dealt with effectively. Overall I'm happy with my product, it was packaged to a high standard and easy to setup. The inclusion of a folder for the manuals was appreciated also.
Nemesis - i7 Gaming Computer By: Simon
Very pleased - great job! Despite all the COVID challenges, I had time to discuss a specification for a gaming PC (and to develop with Unreal Engine). Following which the order was planed, and I was updated via my online account. I now have the PC and it arrived ready to use and meets all my expectations! Great job!
Nemesis - i7 Gaming Computer By: Nick Ren
Delivered over and above, even during a pandemic. Spot on gaming machines for my son and me. After a few minor issues along the route, mostly down to C-19 restrictions and supply of components, the team at UK Gaming Computers delivered two superb systems whilst working under the constraints of both a lockdown and of supply chain issues. Hats off to you guys bashing on with building PC's and dealing with customers, well done. As noted the Nemesis i7 does everything I need from a computer, the minor enhancements I requested worked out just fine and I expect that I will use these guys again at sometime in the future. A+
Nemesis - i7 Gaming Computer By: Kyle
Top level product's and customer service Purchased this sytem with some upgrades. And considering the shortages for parts i received my device super quick! unfortunatly due to issues out of UKGC hands and the global outage I couldnt get my requested GPU. However, as soon as UKGC knew this they called me to assist me upgrading/downgrading in a matter of minutes to get my system out to me. By the time testing was complete the PC was with me in 2 days. 5/5 rating across the board from the product and build quality down to the customer service a customer communications. This is not my first purchase from UKGC and wont be my last.
Nemesis - i7 Gaming Computer By: Maxcraft@21
great service / good products good technical team, helps build your computer, very hlpfull
Nemesis - i7 Gaming Computer By: morsiquu
Great customer service We all have difficulties due to pandemic and Christmas time, however even because of this problems they kept me up to date with progress of my order. Brilliant communication with customers to try solve the delay parts problems. It was my 2nd machine ordered from ukgaming and everything comes well secured and working perfectly. Next time I will use this company again same as my friends will have my recommendation to youse you guys.
Nemesis - i7 Gaming Computer By: Roger
Great PC's - but delivery service was a let down. Ordered 2 gaming PC's for my kids for Xmas. We are happy with them but the delivery was a bit of a let down. I would recommend collecting your order from the shop if you can. I couldn't because of the pandemic rules. It sounded great on the site, fully insured delivery in a locked cage etc. It reassured me because it's a £2,000 order not something I do every day. When I tried to follow the email to track my parcel I discovered UKGC had only given me an order number, not the consignment or tracking number but after a call to the carrier they traced it and said it would arrive soon. It did arrive on the correct day but it was just some guy in a small white car got them out of his boot, no locked cage etc. One box had a muddy boot mark on it as if it had been kicked along the floor. Contents were undamaged though and I'm pleased with the computers, but as I said, if you can go collect it yourself.
Nemesis - i7 Gaming Computer By: Ced
Amazing service & quality I have bought a Nemesis i7 gaming computer from these guys, and it was the best decision I've made. There are so many different companies you can buy from online, it can de overwhelming if it is your first gaming computer. Before ordering, I took the time to call them and asked questions about possible upgrades. Everyone I've spoken to, were really helpul and guide me to the right choice. The computer is amazing, runs quietly and I couldn't be happier with it. Thank you UK GC I will recommend you to friends and family.
Nemesis - i7 Gaming Computer By: James
Good Support, Good Engagement, Good Machine I ordered this system with some customization and so far I've been really pleased with it - the UKGC team were responsive during the order process and all the little things they stress on their website that they do to go above and beyond add to the quality of life of buying from them and using the computer. It was ready to ship a couple of days outside of the estimated period but I ordered at a busy period and they were communicative (and accurate) about it. My only word of reservation would be that although there is a DVI Port on the GPU the casing and build covers it such that only the Display Port and HDMI ports are usable but that only required me to replace a cable which was going out of date anyway. Absolutely would recommend both the system and the supplier. It runs everything I've thrown at it so far smoothly (including several things side by side) and is quiet and quick to respond.
Nemesis - i7 Gaming Computer By: mjtrotman
Really good service The service was good, they were availabe really quickly from the times they had stated, and helped the whole way along the process of the purchase. The computer I purchased was needed on time for university to carry on with my studdies and I can say they delivered in time. The company has proven that they can be trusted for time sensitive projects.
Nemesis - i7 Gaming Computer By: Matthew Holland
Fantastic This is my third PC build from UKGC. One personal gaming PC, two high end work PC's. I'm a big believer in high quality components and decent build quality. Which I have received every time. Top computers!
Nemesis - i7 Gaming Computer By: Pete
Consistent Quality Service and Product Great Customer Service and Delivery. This is the 4th computer for our office with the intention of purchasing many more.
Nemesis - i7 Gaming Computer By: Carldavies74
Absolutely recommend 1000% percent! I bought a computer from this site a few weeks ago, and what can I say, it's brilliant, I've had no problems at all and the customer service is super fast when it comes to any questions I had, also they kept me up to date with things such as tracking etc. The computer is amazing, and I would definitely recommend ANYONE buying from this website as it's not something you can just get from the high street. And believe it or not the prices are super low also! Which is great for someone like me that wants to have a good deal without having to pay an arm and a leg for! Honestly UKGAMINGCOMPUTERS have made my year. All products provided have been to an exceptional standard. And I also like the feature of being able to contact them after the purchase if I would like to change any of the specs etc. When everything arrived it was all securely packaged and neat. All cables was provided with the delivery and setup was a breeze! Out of 10 I would have to rate UKGAMINGCOMPUTERS a 10. After looking around for days this was certainly the best option to have chosen. Thank you :)
Nemesis - i7 Gaming Computer By: Dean Lazenby
its a shame the rating only goes to good :( its a shame the rating only goes to good :( I got this machine and it is awesome plays battlefield 4 so easy and most of the time I have loads of chats VoIP and other programmes (work stuff) all running and its so quiet , if you love playing online games this machine will do all and more of what you will need for a long time , all my friends now are after the same model !!!!
Nemesis - i7 Gaming Computer By: Mandy Edwards
It was a pleasure doing business with them and wouldn't hesitate in using their services in the future. I purchased this fantastic computer for my grandson as a special Christmas gift. As I ordered it in plenty of time, it is now wrapped up and waiting to be opened at Christmas. I did check all was working as it should and also validated the warranty. My grandson will be ecstatic once he finally receives it and I can't wait to see his face - he actually decided that this pc was the best one for his needs - hopefully he will have many years of fun using it. The communication from UKGC was first class as they kept me well informed every step of the way and replied to any of my concerns quickly. It was a pleasure doing business with them and wouldn't hesitate in using their services in the future.
Nemesis - i7 Gaming Computer By: Damian James May
I would recommend UKGC highly and will be using them again for any future requirements. With not knowing much about computers, I found the website's 'build your own' rig approach very useful, with good descriptions of each of the many options. Once placing an order, I was kept up to date frequently, which sounds obvious, but many other companies do not have this high level of service. When I asked for a change two of the components at a late stage, I made to feel that it wasn't any hassle to them at all, and it would be easy. The unit arrived and worked perfectly straight out of the box - much fun has been had already with the system! I would recommend UKGC highly and will be using them again for any future requirements.
Nemesis - i7 Gaming Computer By: Bridie Hickey
Excellent customer services Excellent customer services, I particularly liked the regular updates regarding progress so that I knew what to expect. I am very pleased with the product overall except for one matter. I researched the graphics cards prior to order and choose on the basis that the card would have three display ports to ink to the monitors. I order three cables for that purpose but the card you fitted only had one display port. This was disappointing and I have been unable to get a three way splitter. I have had to improvise.
Nemesis - i7 Gaming Computer By: Alex Groat
I would recommend it to anyone. My computer has been excellent in everything I have used it for, gaming and office work plus watching videos. It starts up quickly and is very quiet when it's on. I would recommend it to anyone.
Nemesis - i7 Gaming Computer By: Modestas Mockus
Recomended+++ This pc is good value! Amazing for a gaming! Price is not to high. Recomended+++
Nemesis - i7 Gaming Computer By: Lewis Hoad
THANK YOU GUYS! The PC arrived very well packaged and during the window of which i was advised (so I dind't have to wake up on a Saturday at 8am for no reason!) It comes with all of the manuals and CDs for the hardware and software I chose for my build as well as a dvi to vga adapter which I didn't need but still! (I upgraded a couple of things from the standard model of this PC). This all came in a neat plastic wallet with clear instructions on setting up the PC as well. Everything was built and installed within the time stated (standard 5 to 10 day option). So 10/10 so far! The only thing I had to do was connect my monitors and mouse/keys and switch it on. Everything was installed and updated as they said it would be and the PC didn't containt any bloatware as you'd get from a high street retailer, just basic windows 10 plus the most recent updates and drivers. I chose a GTX 970 in my build and this has PC has run everything I have thrown at it so far so I am chuffed. It runs like a dream. They also changed my delivery method at the last minute and replied to a question I had within an hour of me emailing. Overall, the service is above and beyond what you could expect, the build quality and simplicity of ordering the PC is outstanding and the end product is a fantastic PC that i cannot fault. I have bought other PCs and laptops during my time from various places and my advice is: Do not buy a PC from anyone other than UK Gaming Computers, i couldn't recommend anyone else! THANK YOU GUYS!
Nemesis - i7 Gaming Computer By: Phillip Radley
It is blisteringly fast As everyone knows Colchester is worlds leading location for computer supply (outside silicon valley and China) which is handy as I live nearby and could pickup the PC on the way to work (so I don't know about UKGS shipping skills) the gentlemen who served me was very polite and efficient. The UKGC web site is simple and easy to use and seems to be available 24x7 which is handy as their store wasn't open when I raised the order (2am Sunday morning). Being from East Anglia I wasn't in any sort of hurry to get PC I was expecting a couple of weeks it took 1 week which was fine; it gave me time to comes to rems with the prospect of becoming the owner of such an advanced piece of technology. At work I run clusters of 100's of servers and I know they fail particularly early in their life so I was happy UKGC assembled the machine and put it on soak test before releasing it to me. UKGC have a good job management system and their staff clearly use so I got progress email notifying me order processed, parts received, build complete test started, delivery requested. I got the PC out of the box and it booted up fine. It is blisteringly fast, although technically that is little to do with UKGC and more linked to Intel, Corsair & NVIDIAs mastery of silicon design and fabrication.
Nemesis - i7 Gaming Computer By: Natasha crofts
Will recommend to everyone and anyone. So happy with my purchase of this computer. Speedy delivery considering each machine is custom built and excellent customer service, keeping you up to date with each process from order to delivery. The computer itself is absolutely faultless, super fast and as quiet as a mouse. Super high performance and can run games effortlessly. Will recommend to everyone and anyone.
Nemesis - i7 Gaming Computer By: ben stoker
Would definitely recommend to anyone. I'm not going to lie, I'm completely new to pc gaming. The guys at uk gaming computers where amazing in helping me choose what upgrades I needed for my gaming needs. The pc itself is amazing. Even better and faster than I expected. I have yet to find a game i cannot run in ultra settings. Would definitely recommend to anyone.
Nemesis - i7 Gaming Computer By: Richard Cooper
THANKS for all your help. Iam no expert on computers. I search the Web to find a good computer which would meet my son expectations. Not just talk from dealers like p.c.world. this site gave me every think. From build to finish product. And my son is over moom. Tome this is happy days.THANKS for all your help.
Nemesis - i7 Gaming Computer By: Tim Fothergill
top notch An exceptional machine at a price that won't utterly destroy you. Obliterate the competition by playing games in ridiculously good fashion, with a stylish case and some seriously good kit. What's more, the service I received by the highly talented people at UKGC was top notch. I cannot recommend heavily enough. Go buy one before it's too late! With finance options available too, this is an offer I couldn't resist.
Nemesis - i7 Gaming Computer By: Eric Carr
Thanks UKGC. I have always bought ready made computers by various companies, all of which have done there job in one way or another and yet not for there always seems to be something missing. Speaking to a friend he told me of UKGC and of their talent in designing a computer for your very own needs, and so after talking to UKGC telling them my needs, I was advised that the NEMESISVI.3 would give me and fulfil all of my needs and so I agreed to purchase one. Throughout its build I was updated at every stage and finally it was delivered to me at a time of my choosing not just a random delivery whether you are there or not. And in the short time I have owned and used it I can honestly say I am more than impressed by its ability to do everything I want and I am learning more each day of it can actually do and I do mean learning. Thanks UKGC.
Nemesis - i7 Gaming Computer By: Kevin Heath
would definitely recommend UKGC. I wanted a new high powered gaming PC and after doing a search I was drawn to UKGC. I chose the NEMESIS i7 and my own personal upgrades. After submitting the order I was kept well informed throughout every stage of the computers build and testing and delivery arrangements. I am extremely happy with the end result and would definitely recommend UKGC.
Nemesis - i7 Gaming Computer By: Matthew Andrews
Great pc, great customer service. Great pc, great customer service. Nothing to complain about at all. Easy to order; kept updated about the pc's build and processing after each stage; arrived in perfect condition and works perfectly.
Nemesis - i7 Gaming Computer By: tiago neves
This was the best choice I've ever made This was the best choice I've ever made, the computer works really good, and its very well assembled. It's really worth the price. This is the best place I've ever seen to buy a computer. Loved the way you can keep up with your order status and the costumer support is unbelievable good. Will definitely be my go to company when it comes to anything PC related. I advise everyone looking for PCs in any range to buy it from UK gaming computers.
Nemesis - i7 Gaming Computer By: David Alexander
recommended you guys to my friends What can i say absolutely love this pc it's great for the price i can play all the games i need and stream aswell get the thumbs up from me recommended you guys to my friends and they are going to buy a pc aswell keep up the great work. (⭐⭐⭐⭐⭐)
Nemesis - i7 Gaming Computer By: Anthony Ashurst
Would recommend. Really enjoying the computer, took slightly longer to arrive than I wanted but this was because of the parts supplier and not UKGC. Would recommend.
Nemesis - i7 Gaming Computer By: Jack Willis
thank you UKGC! I've only had this for a week and i'm already in love with it, thank you UKGC! I will definitely be coming to you again for future purchases.
Nemesis - i7 Gaming Computer By: Alex McMurray
Very happy with my purchase Top notch experience all round. They kept in constant communication with me at every stage of the purchase, assembly and delivery of my PC. The product arrived exactly on time. The PC itself has lived all up to all expectations, it was packaged incredibly safely - upon arrival there was minimum setup required before I was immediately able to use it (and all necessary information needed was provided in a helpful folder). Very happy with my purchase, and am glad to have the safety of their continued support should I need it.
Nemesis - i7 Gaming Computer By: Alex Matthews
Very niice pc Very niice pc, built with alot of effort put in, thought it would arrive sooner but that was me being impatience :D Money well spent. PS Love the "Loves Hugs note on the packaging
Nemesis - i7 Gaming Computer By: Alex Matthews
Lovely machine Lovely machine, the order process was simple and kept me up to date. Would recommend since the pc is working well as i expected. If i need any upgrades i know where to go.
Nemesis - i7 Gaming Computer By: DEREK HUGHES
would recomend i would like to leave feed back on my experiance with uk gaming computers.I ordered a custom built pc of them and must say it works a treat.They surplied updates every step of the way which kept me up to date with the progress there customer service is one of the best i have ever had to deal with and would recomend these people to any one who wants a top notch well made pc.
Nemesis - i7 Gaming Computer By: jacqueline carmichael
very good job The pc i ordered was a Case Coolermaster Master Box lite 5 - the case nicley pack which really decent packaging. Processor Intel Core i7 7700K 4.2Ghz Turbo 4.5Ghz - The Processor Works great and on turbo gets exacly as stated also as a side note ive been watching videos and playing fallout 4 with ease. it hardly has to even work. RAM 16GB Corsair Vengeance LPX DDR4 3000Mhz - as stated before everything is built and packaged so your rig doesnt arrive damaged and as for the ram with heavy use with multiple programs running ive only managed to use about 5gb of it thats with playing games. Graphics card Nvidia GeForce® GTX 1070 Ti 8GB - what an awesome graphics card it runs fallout 4 heavily modded with out a problem i had it at oe point at 300 fps in game on ultra. and over a 1000s fps in the loading screens. also the service, i received regular updates through emails about every stage my rig was at what it means. the company claims the test every part of your rig to make sure there are no issues when you receive it and from what i can tell they do a very good job of it as i have had no issues what so ever with my rig. the warranty issue is a great benefit as you can still upgrade items with compatibility advice and fitting. soo all around it great purchase. the only problem i had was i never received an email about one of the stages but that was clarified and sorted with literally a 30 second phone call.
Nemesis - i7 Gaming Computer By: Wayne Parker
Great gaming pc Great gaming pc
Nemesis - i7 Gaming Computer By: Nanette McCrone
Brilliant service. Brilliant service. An excellent setup. Husband is really pleased with it. Runs ark pretty well as he was previously trying to run ark on a potato. Thank you to all at uk gaming computers. You kept me fully informed with the progress of my order
Nemesis - i7 Gaming Computer By: David Bruce
Excellent gaming pc Excellent gaming pc from an excellent company ,added a few custom options and was kept informed all the way through my build and have to say delivery was exceptional,delivered within 24 hours of agreeing a delivery date,would highly recommend using this company if your in the market for a gaming pc