Free delivery on all new systems
UK's Top Rated Custom PC Builder
6 year warranty on all New PCs
Lifetime Tech Support & Upgrades
Processing:
&nbsp&nbsp&nbsp&nbsp&nbsp&nbsp&nbsp&nbsp&nbsp&nbsp&nbsp

Cooling:
&nbsp&nbsp&nbsp&nbsp&nbsp&nbsp&nbsp&nbsp&nbsp&nbsp&nbsp

Gaming:
&nbsp&nbsp&nbsp&nbsp&nbsp&nbsp&nbsp&nbsp&nbsp&nbsp&nbsp

Upgradeability:
&nbsp&nbsp&nbsp&nbsp&nbsp&nbsp&nbsp&nbsp&nbsp&nbsp&nbsp

Benchmarks:

High Preset (1080p): Avg.

87

FPS
High Preset (1440p): Avg.

67

FPS

High Preset (1080p): Avg.

323

FPS
High Preset (1440p): Avg.

296

FPS

High Preset (1080p): Avg.

79

FPS
High Preset (1440p): Avg.

76

FPS

High Preset (1080p): Avg.

246

FPS
High Preset (1440p): Avg.

198

FPS
Tornado - Gaming Desktop PC
Create a storm with the UKGC Tornado Gaming PC. Experience high-end gaming without having to re-mortgage your house! The powerful AMD Ryzen 5 4500 6 core, 12 thread processor, on an Asus Prime A320M-K motherboard starts this fantastic package off, offering huge processing performance for your money.
Equipped with, the best of the best, 16GB of Corsair Vengeance 3200MHz LPX RAM and 960GB of blazing fast Kingston solid state storage will ensure you never get caught short. The graphics card is an Nvidia GeForce® GTX 1650 4GB which runs the show to ensure this system is capable of running pretty much every PC title out there and to a good standard.
The Tornado is wrapped up nicely in the GameMax Diamond ARGB case, powered by an ample be quiet! System Power 10 450w power supply and at this price is an absolute bargain!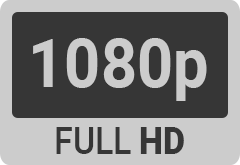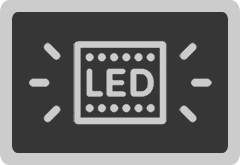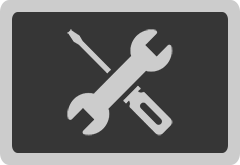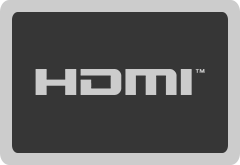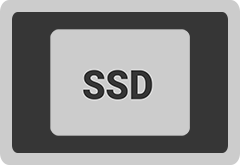 Technical Specifications

| | |
| --- | --- |
| Case | GameMax Diamond ARGB |
| Power Supply | be quiet! System Power 10 450w |
| Processor | AMD Ryzen 5 4500 3.6Ghz Turbo 4.1Ghz |
| Motherboard | Asus PRIME A320M-K |
| RAM | 16GB Corsair Vengeance LPX 3200Mhz DDR4 |
| Graphics Card | Nvidia GeForce® GTX 1650 4GB |
| Hard Drive | 960GB Kingston A400 SSD |
| Sound Card | 7.1 Surround Sound Audio |
| Networking | Gigabit Ethernet |
| Front Ports | 2 x USB 2.0, 1 x USB 3.0, 2 x Audio |
| Rear Ports | 2 x USB 2.0, 4 x USB 3.1, 3 x Audio, 1 x PS2 |
| Operating System | Microsoft Windows 10 & 11 Compatible |
| Warranty | Standard 6 Year Warranty |
| Support | Lifetime |
| Plus | Extras |
Tornado - Gaming Desktop PC By: Thomas
1st rate service From choosing to ordering to receiving the system, the service was exemplary.
Tornado - Gaming Desktop PC By: Christian
Great customer service & very happy with the PC I spoke with UKGC before placing my order and explained my current rig and the problems I was facing. They provided me with expert advice and helped me to configure a PC I would be happy with. The Tornado is great and with the changes I made it's exactly what I wanted. It's quiet and fast and the quality of the build is impressive. It also came at a competitive price when you consider the current market. I was kept up to date with the build process and updated each step of the way. I would recommend UKGC, 10/10!
Tornado - Gaming Desktop PC By: Amy
Gaming PC from UKGC I've had my PC for a couple of weeks now and it is wonderful! It starts up and runs so quickly, I've had no problem playing and streaming games, and its very quiet. (It's also very pretty to look at the rainbow lights...) After comparing for hours on other websites looking at the parts I wanted, UKGC was the cheapest by far for the same specs, I saved around £150. The service was great too, although it was a custom build and there were warnings of delays due to Covid, I got my PC in under 3 weeks which was much faster than expected!
Tornado - Gaming Desktop PC By: Gartz007
Excellent The whole process and timescales were explained very clearly throughout and I was communicated to as promised. The PC itself was for me son who is over the moon with it, very quick and is able to play Fortnite and other games without any problems. These guys are great and a pleasure to deal with, wouldnt hesitate to recommend anyone ordering from, top marks
Tornado - Gaming Desktop PC By: K.T
Perfect The PC arrived in perfect condition and runs as expected, I would definitely recommend it.
Tornado - Gaming Desktop PC By: MWINK
5 star, Brilliant Cant recommend enough, the build looks amazing and very neat!
Tornado - Gaming Desktop PC By: Mwink
Brilliant service Everything was spot on from start to finish, delivery was on time and also very well packed. Customer service was amazing and the quality of the build is very neat and tidy
Tornado - Gaming Desktop PC By: Jan Bridge
it is fantastic. I've had my Tornado for just over a week now and it is fantastic. The build-quality is excellent and the machine runs like a dream. I've had Crysis Warhead running on it in 1050x1680 resolution will all the settings on "Ultra" and I am getting a constant 60fps! I've tried around a dozen games so far and all have performed very well indeed - far better than I could have possibly hoped for! The parts used are very high quality, such as a nice Asus motherboard with USB 3.0 support and an HDMI out. From peeking into the case thought the vent it looks very neat - all the cables are set out neatly in braiding and so forth. I really could not have asked for more for my money. If you are thinking about getting a new machine and you want something that is both reasonably priced and powerful enough to run all the latest games this is the one for you. It is worth mentioning that the service from UK Gaming Computers was also very good - I will be recommending them to my friends and have every intention of using them for all my PC needs in the future.
Tornado - Gaming Desktop PC By: Jack Hoban
the service is exceptional. My Tornado arrived a couple of days ago. It arrived it excellent time to play Shogun 2. I was very excited to try it out so I got on Shogun 2 put everything to the max and the performance was amazing! The build quality is of the highest calibre and the customer service and care was second to none. I'm thoroughly impressed by my new PC and would recommend this to any gamer on a budget. Further to this the cooling system has worked very well, after a good session on Shogun 2 nothing felt overheated. All In all I'll be coming back here for my next upgrade as the price is competitive and the service is exceptional.
Tornado - Gaming Desktop PC By: Euan Mclay
All in all a great computer for avid gamers! For the quality of the items and the price of them. Probably one of the cheapest custom building computer retailer around. You get more than what you pay for in my honest opinion, definately worth buying from UK Gaming computer. Quality of service is outstanding, customer support was very responsive and helpful. Always kept me informed of the stages during the build. Delivery was fast and ontime. From the moment of unpacking, everything was there to help setup. Was smooth setup and an absolutely amazing PC. Runs great. Can play all the latest games on ultra settings and runs very fast. All in all a great computer for avid gamers!
Tornado - Gaming Desktop PC By: George Shipman
I am absolutely delighted with its performance. I decided to purchase from UK Gaming Computers because they appeared to have by far the best and most consistent reviews of any PC builder on the internet and they certainly lived up to my expectations. I was kept well informed of progress at each stage and the Tornado PC was delivered on the agreed date. I now have it up and running with all my programmes, emails and appropriate drivers installed and I am absolutely delighted with its performance.
Tornado - Gaming Desktop PC By: Rasesh Ramanuj
5 star UKGC! I took my time to write this review, as I didn't want to make any rash decisions regarding the product upon arrival, I wanted to see its performance over a long period. I've had my Torando for just over 3 months now, and all I can say is it's INCREDIBLE! Firstly from when I purchased it UKGC kept me well informed with daily emails on it's progression - least to say I felt like I knew what was going on and I liked it. The delivery was very fast, and again I was well informed and I discussed via emails it's date, it was all dandy. I also was constantly pestering the staff on details of my order via the 'Live Support' on the website, and not only was the staff kind but they gave answered my questions perfectly and fast. Now onto the computer - The computer has exceeded my expectations by MILES off. I've played games like World of Warcraft, Dragon Age, Call of Duty, Portal, and so many others and I could max them all on ultra settings with 60 fps - insane!! I can only say good things about this PC, it's fast, cheap, awesome - it's really a steal at this price. 5 star UKGC!
Tornado - Gaming Desktop PC By: Kasra Hormati
I will be purchasing/upgrading my next PC from this website again. After having issues with two previous pcs I had purchased from places like pcworld I decided it was time to look for a custom built pc and straight away this website caught my eye. The reviews and testimonials looked very good and the information about customer support and contact sounded very insuring. Therefore i decided to purchase the Tornado gaming pc. The PC itself is fantastic, just as the review and specs say it runs most the games I have tried on the very highest graphics settings which is exactly what I was looking for. It was also in perfect condition and is extremely fast and powerful. The contact from UKGC throughout the purchase process was wonderful and the delivery was also very good. I will be purchasing/upgrading my next PC from this website again.
Tornado - Gaming Desktop PC By: Jonathan Park
I whole-heartedly recommened UKGC. I recently (July 2011) purchased a Tornado gaming desktop. The desktop itself is a good size and the case is aesthetically pleasing but more importantly quite robust with suitable ventilation. All components and wires within the case are fitted (and spaced) neatly and tidily. It is a very, very tidy set-up inside. I had it loaded with one piece of software - Windows 7 64bit SP1 - and nothing else. I would recommend getting an internet security program. UKGC do offer this service but, I had already decided on my choice of internet security and it was neither Norton or McAfee. I opted for ESET Smart Security 4. The desktop boots up in a matter of seconds and is ready for use immediately. No fuss. No waiting. And this is after I installed a few programs of my own. But I do run a minimal start-up. I have yet to really test the system out with a monster high spec video game, but to date it has ran every game I have asked of it without a single skip in frame-rate or a lowering of settings. Windows 7 has offered a few compatability problems with older games, but this is to be expected and is relatively simple to resolve via a search engine. I used Google. This is a software (namely Microsoft) issue. Hardware wise the Tornado does everything asked of it, and perhaps even punches above its weight in terms of performance. I bought all of my peripherals seperately (it was more cost effective) so I cannot comment on those offered by UKGC. I did opt for a few upgrades and modifications. I have an Arctic Freezer 7 processor cooler, a Noctua quiet case fan and the UKGC Anti-Vibration System for hard drive dampening. I cannot comment on a before and after. But what I have is an extremely quiet system that runs at cool temperatures. I cannot stress just how quiet it is. You can have it running in the dead of night and you still need to put your ear right up to the case to hear that there is in fact a fan in motion within. That is one of my favorite features. No irritating distractions. No complaints about how late it is and to turn the computer off. The customer service at UKGC is second to none. I experienced two major hiccups in the delivery and in both instances it was extremely easy to get into contact with Daman (Senior Engineer and Webmaster) to discuss what had went wrong and how to remedy the situation. In the first instance I had to return the Tornado due to a fault with the motherboard (first time turning it on) that saw it require replacement. I placed the Tornado in its original packaging, re-addressed it and had Parcel Force take care of the collection and the delivery. I did have to pay for this, though. UKGC took care of the return costs. The UKGC Standard 3 Year Warrenty covers all parts and labour costs so I did not have to pay any further fees. The second instace saw a long and detailed phone call where Daman walked me through how to remove the processor cooler so to reposition a chip that had came loose in transit, and then fix the fan back into position. The parcel had clearly been mishandled in transit as the processor cooler had came loose, which in turn pulled a chip out of place. Nothing was broken this time, thankfully. But it did (as in the first instance) leave the desktop unable to boot up and work as it should. After a little bit of D.I.Y. everything was up and running. It was akin to lining things back up and securing a few screws. That experience could have been so very different if not for the customer service, patience and personable nature of Daman. It may be difficult to believe but, the hardware nor the craftsmanship were to blame for what took place. And that is why I perservered with the process and the cost rather than pursue the route of a refund (which I was more than entitled to) and taking my business elsewhere. What I have now is a gaming computer that I could not have achieved on my own, as I do not pocess the skill or the knowledge required to build a computer. Nor could I have got this same grade of computer for anywhere near the same cost from a high street store. These supposed computer specialists found on major high streets simply do not offer the same quality components that are found within a UKGC system. Not to mention the amount of unnecessary (and often unwanted) software pre-loaded onto their systems that are also running with constant noise while generating enough heat to give a good bronzing. It is when things go wrong where you see true colours come to the fore. And UKGC excelled under such circumstances. The chances of such problems occuring on your potential purchase or even on any of my future purhcases are slim. But to know that UKGC are genuine and that they have your back when things do go wrong is a quality that should not be baulked at. I whole-heartedly recommened UKGC. While remaining cautions of delivery companies.
Tornado - Gaming Desktop PC By: Lynda Radford
i am absolutly loving it! I've had this machine just over 2 weeks now and i am absolutly loving it! No problems to report and it handles all the games i have with ease with all on high settings (Starcraft 2, Fallout 3, Fallout New Vegas). I bought this machine to play games and it hasn't disappointed. The customer service was excellent and i also received updates via email on how the machine was doing and when it was being delivered. All i can say is the Tornado has 'blew me' away at how good it is.
Tornado - Gaming Desktop PC By: david Mclelland
Once the computer came I was satisfied. Once the computer came I was satisfied. But I had to wait over a week before you even started it due to so called "Security issues". And you said you take it through a 48 hour test. 20/09/2011 Build Complete 21/09/2011 Testing complete How is this physically possible? Last time I checked one day = 24 hours. But here at UK gaming PCs you somehow managed to cram a 48 hours test session in one day. Besides that the computer was good as I expected. But the service it's self could have been better.
Tornado - Gaming Desktop PC By: Caroline Dalrymple
I would highly recommend using uk gaming computers I would highly recommend using uk gaming computers, they are really helpful if you have any questions. They keep you informed at every stage, the computer is excellent, I wish we'd upgraded years ago. It's really fast for the games that we play.
Tornado - Gaming Desktop PC By: Zuzana Svitkova
look no further than the guys at UKGC. The computer arrived on the arraged date and very well packaged. Was in costant contact with UKGC and knew exactly at what stage the compute was at. As for the computer its self, well to say very impressed will be an understatement. It is fantastic, a very nice unit and spec. Runs all the games at top settings with ease. For the price its very hard no to recommend. If you are looking for a gameing computer then look no further than the guys at UKGC. You will not be disappointment.
Tornado - Gaming Desktop PC By: John Murdoch
Thank you for this great PC. Recently purchased the tornado for my sons' christmas. There was a slight delay in the process due to a security alert but once that was sorted out the service was excellent. At a very busy time of year the PC was built and delivered within 5 days. I was kept well informed during the process with emails after each stage of completion. To say my son is over the moon with the PC is an understatement. He has been playing Battlefield 3 in 3D and the graphics are amazing. Thank you for this great PC.
Tornado - Gaming Desktop PC By: Martyn Bilsland
put your trust into UKGC I had a look around at a few other websites before I came across this one, and all I can say is I am glad I am did. I have only had the PC for a week, and I already love it. Every game I have asked it to run, it has run with superb results and it runs like a dream. Even very small things like looking at water in games. No way did I ever think that water would look so real in a game. The PC itself was a little bigger than I imagined it to be, but that was my fault for not finding out the sizes but even then I wouldn't change the PC for anything. It has been everything I wanted and more. If you were like me and are unsure about buying a PC online, put your trust into UKGC, as I know when the time comes to upgrade/get a new PC, these will be the guys I will be going to first
Tornado - Gaming Desktop PC By: Paul Ditcham
i would recommend UKGC to anyone Awesome PC, couldn't afford to spend a huge amount on a gaming pc but this was more than i expected to get so far its handled every game i have thrown at it on max setting. The whole order and delivery process was smooth and very well communicated i would recommend UKGC to anyone
Tornado - Gaming Desktop PC By: Lesley van Dyk
Thank you UKGC My son was wanting a gaming pc, as his Compaq Presario was just not fit for gaming purposes anymore. This site was the first to come up on a Google gaming pc search, but it was not the only one. I compared them to several others, and for price and quality, I am very happy with the purchase of the Tornado. My husband is wanting one now too. Boy and their toys. The pc is fast, and absolute a beast says my son. Thank you UKGC for making an good quality pc, with quality parts.
Tornado - Gaming Desktop PC By: Paul Pardon
UK gaming computers rules. I love this computer, best one I've ever bought plays all the games I like in highest settings and very good support about build time and quick delivery. I would defiantly shop from here again even my brother is thinking of buying one of there :). UK gaming computers rules.
Tornado - Gaming Desktop PC By: Dean Craggs
would recommend this website/computer to anybody. I would like to start this review by just saying that the computer and service is truly AMAZING, i have no idea how they could possibly make it any better. The computer came on the exact time it was expected The computer was well protected, it was checked over before sent and had a tracker on it in the mail. I was informed every day or two about my order. The computer exceeded my expectations. I am extremely happy with my purchase and would recommend this website/computer to anybody.
Tornado - Gaming Desktop PC By: josh walker
A great machine A great machine looks like a beast but most importantly it runs well. I would recomend getting this but with the HD7850 gpu.
Tornado - Gaming Desktop PC By: Jack Knight
A very big thanks from me to UKGC This machine is performing better for me than I could ever have hoped for. The upgrades I ordered added £500 to the price tag but I can safely say are very much worth the money. I have now gone from barely doing 10FPS on Team Fortress 2 and WoW on my old laptop using a low setting, to doing 60 in crowded scenarios on high settings. I'm even considering multi-boxing with how well this beast is doing. Some slight hitches with Paypal during the order process, but otherwise this company clearly values the quality of their builds. My order arrived on time, in perfect condition, with everything that I ordered. A very big thanks from me to UKGC for both their brilliant craftsmanship and customer service :)
Tornado - Gaming Desktop PC By: Joseph Bass
Will use you again. Thanks As a first time buyer i am really impressed with the speed and quality of build of my PC. Arrived exactly on the estimated day and in really good condition. Thank you so much for my gaming desktop i love it. Will use you again. Thanks
Tornado - Gaming Desktop PC By: Max Randall
Thanks again UKGC! :) Very nice PC. A huge step up from my last one, can handle everything I need it to. Lovely speed, although a little noisy at times, but overall really good value for money, does exactly what I need it to, and plays the titles I want it to (Black Mesa, Amnesia, Gmod, Skyrim- just about!) An interesting feature was how fast it syncs iTunes (I did 200 songs in 5 mins!) Thank you very much UKGC- my only negative would be having to wait about 12 working days to get it (slightly over the expected, but understandable)- I could barely hold in my excitement. And also, the parts were upgraded and the price was lowered a couple of days after I bought it- I was gutted! Overall, I would highly recommend this PC to any casual gamer, it's a really fast computer. Though I would suggest upgrading the RAM to 8GB for that extra bit of reliability.
Thanks again UKGC! :)
Tornado - Gaming Desktop PC By: Stephen Harris
we are both happy Ordered as a Xmas present for my daughter I worried a little about the PC arriving on time. However, these worries were quickly put aside with the staff from UKGC responding quickly, by phone or email to any query. The PC arrived with time to spare and came out of the well packaged box running smoothly, and was easily set up for the reveal on Xmas morning. The PC is running any games we have for it well, including recent releases, and we are both happy, for our respective reasons, with the product.
Tornado - Gaming Desktop PC By: Peter Johnston
would buy something else if I was buying a pc again. Bought this as a gaming pc and for playing games it's great, however after owning it for nearly a year I have experienced two hardware faults. These have reqired repair and resulted in losing many files and a lot of my time. Despite this the rest of the time the pc has worked for everything I've needed it for but I would buy something else if I was buying a pc again.
Tornado - Gaming Desktop PC By: Tom Wiggins
machine itself is great. All communications were prompt, to the point and helpful. This was the case right from my initial enqiries when I was thinking about buying a machine, through to the activation of my warranty once it had arrived. The system of status updates was very reassuring; its nice to know how the work is progressing on a major purchase like a custom computer, and even nicer when the emails give an explanation of what the statuses mean. These explanations were clear but concise. I think details of the peripheral equipment (monitors, audio kit, mice/keyboards etc) would be useful on the website. Hard facts about all options are provided, but some comparison between them or suggestions of what would be most reasonably paired with other parts of the order might make this element more comfortable

The machine itself is great. It is much faster and quieter than any computer I've used in the past. The operating system, drivers and basic software came fully installed and there was no 'clutter', so it was a simple case of plug in and go!
Tornado - Gaming Desktop PC By: Phill Mogridge
Can't complain so far. Can't complain so far. Have played quite a few games on high graphics settings with no issues, including Planetside 2, League of legends, Borderlands 2, SWTOR. Very smooth, only thing is didn't realise the resolution of the monitor I brought with it (Samsung 70 odd quid addon one), is as weird 1366 x 768 and that's max resolution - own fault as didnt check it out first but just assumed they'd provide options for a decent resolution monitor as an addon option (atleast 1900 monitors) or just make it clearer on the drop down menu. - In gameplay isn't rly a problem tho, but first thing ill b eventually upgrading is this monitor as static images can look rly choppy as they dont seem to b designed for this kind of resolution
Tornado - Gaming Desktop PC By: stuart murray
would highly reccomend great communication from order placement until delivery , i was updated by email every step of the way. there was an item missing from the order which was rectified with one phone call.. a credit to the industry. would highly reccomend
Tornado - Gaming Desktop PC By: Matt Gallacher
Thanks a lot guys! What a beautiful machine. The guys at UKGC did a really good job, everything was professoinally done and the computer is in perfect condition. It arrived with full instruction on how to do everything and runs so smoothly. Needless to say Uk Gaming Computers will be my #1 company for custom pcs, for life. Thanks a lot guys!
Tornado - Gaming Desktop PC By: William Attridge
cheers again guys well chuffed. I have never owned a gaming pc and have had every console known to man I am completely blown away with my PC and have not had it off since I took delivery...I will never buy another console as long as there's guys like UK Gaming Computers building boxes of pure magic cheers again guys well chuffed.
Tornado - Gaming Desktop PC By: Kary Dobb
Good price for what you get A really nice and speedy computer. With plenty of room to upgrade in the future. The case is nice, with lots of nice little features, and very quiet. Good price for what you get, and for the quality and neatness of the actual build.
Tornado - Gaming Desktop PC By: nathan reed
Thank you uk gaming computers. Thank you uk gaming computers. great pc i am very happy with it
Tornado - Gaming Desktop PC By: Connor Christmas
thank you UKGC First of all, I want to start this by saying I am so impressed with UKGC. not just with my computer I'll get to that soon, but with the company, the simplicity of customising your PC, the order process, it's amazing.

The customer service was by far the best customer service I have ever received, any enquiry I had they were happy to help. I thank the customer service team, it was Daman who was E-Mailing me, answering my questions etc.

Onto the computer, now I upgraded a few items on the PC the total cost was around £871 with delivery, but this included a monitor (first on list) windows 7 & Norton internet security, along with a 4 way surge protector extension lead.)

I have played a couple of games, mainly the reason I purchased a PC was to play the ARMA series and DayZ.

It plays ARMA 2 on High/Max at 60 FPS easily, haven't purchased ARMA 3 yet but I will be doing so soon.

I am so happy I chose UKGC and this PC.

Once again, thank you UKGC, I would recommend them to anyone, and now my brother is thinking of purchasing the same PC from UKGC.

Overall:
Website: 5/5
Customer Service: 5/5
PC: 5/5
Tornado - Gaming Desktop PC By: darlene clay
Thankyou so much. I am absolutley over the moon with this product. It plays games brilliantly. Well worth the money i paid. And delivery was spot on. Thankyou so much.
Tornado - Gaming Desktop PC By: Josh Lacey
would highly recommend Purchased this pc with a few upgrades and windows 7. really impressed with it. great company to buy from, with constant updates on progress and really helpful staff. would highly recommend
Tornado - Gaming Desktop PC By: Graham Young
I would highly recommend Great computer all round good price and good for gaming, very well built. I was impressed with UK gaming for their updates on the product and delivery. I would highly recommend purchasing this product.
Tornado - Gaming Desktop PC By: Alexander Smith
UKGC are a fantastic company Last year I bought a Tornado with a number of minor upgrades, and I have to say, I'm very glad I went with UKGC to get my new computer! I am able to run a large amount of fairly intensive games (Witcher 2, Far Cry 3, Bioshock Infinite e.t.c) at high settings and framerate, and my PC manages to keep at a reasonable temperature. UKGC's customer service is extremelly helpful, and they have managed to answer any questions I have asked them with ease. UKGC are a fantastic company, and I hope to buy from them again in the future.
Tornado - Gaming Desktop PC By: Terence Powell
Fantastic service from start to finish Fantastic service from start to finish the machine looks and works great. Very professional company to buy from I was kept in the loop at every stage of the build up to every stage of the delivery process. I don't normally write reviews but had to for this,I would give this computer and company five out five will definitely buy from this company again.
Tornado - Gaming Desktop PC By: Callum Wilson
I highly recommend This is a great pc for gaming I highly recommend this for its value and not only that from the support team providing updates every few days about the build of your pc and giving advice on it also.
Tornado - Gaming Desktop PC By: Michael Woodstock
Very impressed with the pc I brought Very impressed with the pc I brought although was a bit more noisy then I thought it would be. Plays everything I have tried perfect. Customer service was also fantastic and very quick to answer any questions I had.
Tornado - Gaming Desktop PC By: Joseph Taylor
would certainly recommend. Overall, outstanding PC for the price, runs smoothly and is not the loudest of PC's either, runs certain MOBA's and FPS games very well and the graphics card is great, also, The service and build time for it is also very good, communication was easy and the company are as helpful as they can be with problems, would certainly recommend.
Tornado - Gaming Desktop PC By: Callum Wilson
I highly recommend I bought this PC last year and I have to say it's the best choice I've ever made not only was the PC good the customer service team would always answer any question I had or weather it was about updating me about the computer being built and the tornado can play quite large games at a decent graphic settings and also gives off some pretty good fps as well. I highly recommend buying it if you looking for a good quality PC for the long sessions of gaming
Tornado - Gaming Desktop PC By: Mathew Musgrove
Great service Bought for my gaming son who was very pleased indeed. Great service, will be returning for second son!
Tornado - Gaming Desktop PC By: Robert Tonge
Many thanks UKGC I'm a happy man I've always been a gamer...well at least as long as I can remember. My go to game fix was always consoles right up until the birth of broadband internet. I managed to get my hands on a basic gaming PC which in those days wasn't that hard. At that point my mind was changed and PC gaming pretty much took over everything. With the birth of my children my gaming fix had to subside a little and inevitably took my interest back to console. For the best part of 10 years I've gone back and forth from console to PC but my PC was mainly used for music production and nothing more. Well my kids are older and a lot less dependent, to be honest they both have their own consoles now. This mean I could once again go back to PC and enjoy what it has to offer. I got a little out of touch but the difference between what PC's can do now to what they were doing years ago is amazing. So I got on the hunt and got to grips with whats out there, that is when I came across UK Gaming Computers. As I mentioned I have kids so forking out for a decent machine is a fair wedge so the pay4later option was absolutely brilliant. I got to choosing and it is so tempting to add more and more and more but before I knew it I was spending a fortune, there was no way I would have got that much passed the Board of Financial Controllers (wife) so I had to choose sensibly. I did some research and finally chose my PC and it's components, placed the order and went through the process. From the minute I placed my order I was excited!! probably a little too excited because I was checking the status of my order every hour! I had to have a word with myself to calm down and let the experts get on with it. Every step of the way I was informed about the progress of my PC, 1 tip though check your spam folder for emails as mine went there initially. I was informed of every change in the process when finally my dispatch day came round. I chose my delivery day and waited excitedly. The day after I got a knock at door and swung the door open and it was the delivery driver, he was carrying the box that contained my future time consumer, I gladly took it from him carefully checking the box for damge etc as advised and I open it up. The only thing that was missing was a chorus of angels and a bright light (but I had that effect in my head) everything in the box is all you need, all the leaflets from the components, advise sliips and instructions. The PC was built and it was awesome, it was tidy, clean and looked amazing when I vbooted it up. Needless to say I am so happy with my UKGC purchase, it taught me that we live in a world of fast deliveries and impatiences, when all said and done I waited and it was worth it, just around 2 weeks from my order I received what was to be be my future in gaming. I will go back to UKGC if and when I want to upgrade, and to be honest you should too. Many thanks UKGC I'm a happy man
Tornado - Gaming Desktop PC By: Michael Watterson
Second to none. Bravo. Great. By a long way the best construction I've seen from a pc company. The immaculate finish level of the internal cabling speaks volumes, you can see that the time has been taken to do the build to absolute perfection. It's also virtually silent. The system fans have white blades which catch the case lighting to great effect. I could go on and on about the standard and quality of the finished product. I requested that only 2memory slots were used from the 4 available on the motherboard, and that's exactly what I received, so again, speaks volumes of the attention to customers requirements. In summary, if I should need another pc in the future, or if a friend is purchasing a new machine, I will with every confidence recommend UKGAMING and certainly return to this company in the future for all my additional needs or indeed upgrades. If you can find this quality for this price, you are already at UKGAMING website. Second to none. Bravo.