Free delivery on all new systems
UK's Top Rated Custom PC Builder
6 year warranty on all New PCs
Lifetime Tech Support & Upgrades
Processing:
&nbsp&nbsp&nbsp&nbsp&nbsp&nbsp&nbsp&nbsp&nbsp&nbsp&nbsp

Cooling:
&nbsp&nbsp&nbsp&nbsp&nbsp&nbsp&nbsp&nbsp&nbsp&nbsp&nbsp

Gaming:
&nbsp&nbsp&nbsp&nbsp&nbsp&nbsp&nbsp&nbsp&nbsp&nbsp&nbsp

Upgradeability:
&nbsp&nbsp&nbsp&nbsp&nbsp&nbsp&nbsp&nbsp&nbsp&nbsp&nbsp

Benchmarks:

RT Ultra Preset (1080p): Avg.

74

FPS
RT Ultra Preset (1440p): Avg.

52

FPS

Ultra Preset (1080p): Avg.

125

FPS
Ultra Preset (1440p): Avg.

109

FPS

Ultra Preset (1080p): Avg.

73

FPS
Ultra Preset (1440p): Avg.

66

FPS

High Preset (1080p): Avg.

373

FPS
High Preset (1440p): Avg.

325

FPS
Achilles - High Spec i5 Gaming PC
Introducing our fastest i5 gaming computer, the Achilles. Named after the Greek hero of the Trojan war, this computer is absolutely loaded with top end kit and will be winning a war or two for you! Kitted out with our proven combination of a 12th Generation 10 core 16 thread Intel Core i5 12600K CPU running at 3.7GHz and at 4.9GHz when in turbo mode, and an Asus PRIME Z790-P motherboard. What sets it apart from the competition is 32GB of Corsair Vengeance DDR5 4800MHz RAM and the fantastic Nvidia GeForce® RTX 4060 Ti 8GB graphics card.
The Achilles is finished off in one the best cases out there, the Phanteks Eclipse P400A Digital which has addressable RGB lighting and tempered glass side panel, which not only looks great but unlocks upgrade options to the fastest graphics cards in the world due to its excellent cooling properties and size. A reliable be quiet! System Power 10 650w Power Supply, 960GB of blisteringly fast Kinston A400 SSD is also included. As i5 computers go, this will take a lot to beat, comfortably game at top settings with high frame rates and will overclock incredibly well.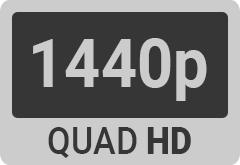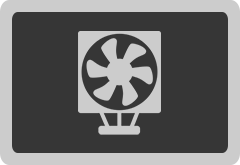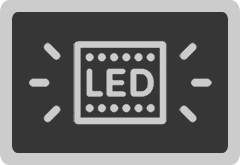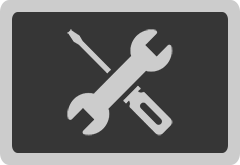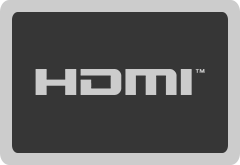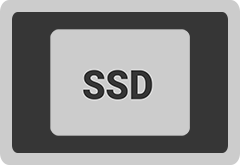 Technical Specifications

| | |
| --- | --- |
| Case | Phanteks Eclipse P400A Digital |
| Power Supply | be quiet! System Power 10 650w |
| Processor | Intel Core i5 12600K 3.7GHz Turbo 4.9GHz |
| Processor Cooler | Kolink EX180 Black |
| Motherboard | Asus PRIME Z790-P |
| RAM | 32GB Corsair Vengeance DDR5 4800MHz |
| Graphics Card | Nvidia GeForce® RTX 4060 Ti 8GB |
| Hard Drive | 960GB Kingston A400 SSD |
| Sound Card | 7.1 Surround Sound Audio |
| Networking | Gigabit Ethernet |
| Front Ports | 2 x USB 3.0, 2 x Audio |
| Rear Ports | 4 x USB 3.2, 2 x USB 2.0, 5 x Audio, 1 x Optical S/PDIF |
| Operating System | Microsoft Windows 10 & 11 Compatible |
| Warranty | Standard 6 Year Warranty |
| Support | Lifetime |
| Plus | Extras |
Achilles - High Spec i5 Gaming PC By: Philip Dunn
i5 Achilles with upgraded options The Achilles i5, I decided to up the spec to include an uprated power supply unit, cpu cooler, extra RAM, a 500gb SSD uprated GPU and uprated, quieter fans, this machine is so much more than i expected, boots up incredibly quickly (thank you SSD) and is quiet as a whisper even when put under a graphics heavy work out. The PC arrived when specified, despite the delays caused by the corona-virus pandemic, and has given me a machine capable of both gaming and working from home when required. My PC is future proof for the next few years and has clear upgrade paths available left to me, I first bought a PC from UKGC in 2011 and I can't believe how good these guys have been - any query dealt with promptly and efficiently, patience beyond belief in an industry that is so fast paced. In fact this is my third PC from UKGC, my son has also bought one and a work colleague has placed an order thanks to my reccomendation of UKGC as a custom PC builder that competes on all counts of reliability, quality, customer service and price. Will I buy from then again? of course I will !
Achilles - High Spec i5 Gaming PC By: Kevlar
6 Years of Goodness Got a full 6 years out of my rig before I even had to consider an upgrade (purchased 2013)... Bearing in mind the current system still annihalates Witcher 3 / Doom 2016 on max settings at 1440p without breaking a sweat. Service was amazing and so was the build quality; not a single issue in those years, and the team were incredibly helpful when i mentioned i was considering a new system. Cant say enough good things about UKGC.
Achilles - High Spec i5 Gaming PC By: T Kirk
Excellent Machine A friend recommended UKGC to me as I was looking to get a new gaming PC after having my previous build for 6 years. I usually build my own, but after seeing the value here the small extra cost was more than worth it for the sake of warranty and convenience. UKGC communicated well throughout the process, stuck to their estimated time and the machine I've received is incredibly well put together - cables are managed nicely, the fans are quiet and everything worked as expected right out of the box (I also added an operating system, which UKGC installed and updated as part of the build process). If you're used to building your own PC I'd highly recommend pricing up your parts and comparing to machines on here - the markup more than covers the peace of mind and 6 year warranty.
Achilles - High Spec i5 Gaming PC By: Johnny BOiiii
. A great gaming pc for a great price, should have excluded the VAT to make the pricing happier.
Achilles - High Spec i5 Gaming PC By: Paula Moore
I would highly recommend UKGC Thank you UKGC! After much deliberation deciding to build my own PCs or purchase them, I decided to purchase them from UKGC. I was not disappointed with any of the straightforward steps to completing my purchases as well as the friendly support which kept me up to date with all stages of my computers build. The delivery came extremely quick after an email was sent informing me of my several options in which to choose from which best suits me so I can be at home when the computers arrive. The computer itself is superb, which is what I expected since both computers have relatively high-end parts. One thing which stood out is the actual build itself. The wiring is extremely well managed, and is very neat from both the computers I ordered. I would highly recommend UKGC to anyone looking for a well-built gaming PC. I was very impressed and somewhat shocked about how well UKGC kept me informed with all stages of their build, how well the computer itself was built, the speed of the delivery and the straightforward steps to attaching the warranty sticker to the computer.
Achilles - High Spec i5 Gaming PC By: CLIVE D HOOPER
I wouldn't hesitate to buy from UKGC again From start to finish I was impressed with the order processing, I was kept informed at each stage. The machine is a dream and runs all my games on highest settings. Also, music production software can be run at a much lower latency and I can have many more instances of instruments. I upgraded to SSHD and I am amazed with quick bootup. The build quality is exceptional with the wiring being very neat and tidy. The Antec 1200 case is so quiet, you can hardly here the fans on there low setting which is giving me 25 C on idle and 62 C when stress testing with Prime95. I wouldn't hesitate to buy from UKGC again and would recommend them to anyone wishing to acquire a top quality machine.
Achilles - High Spec i5 Gaming PC By: Nick Baldwin
Thanks again guys, very impressed. Fantastic system, runs smoothly and quickly with all programs that I need. The service from UKGC was superb too. From the very early stages of my order to the final delivery, everything was clear and self-explanatory to make the order process as easy as possible. I will defiantly recommend UKGC to my friends/family when its time for them to upgrade! Thanks again guys, very impressed.
Achilles - High Spec i5 Gaming PC By: Kevin Queen
5 out of 5. After the disappointment of next gen console reveals, the time is NOW to jump on the PC badwagon. And i have not been let down by what I paid for. GTX 670, 8GB Ram, i5-3570k... Easily handles starcraft II on Ultra, with 130FPS. For someone who console gamed their entire life that is simply ridiculous. Couldnt be happier with the results. The only point ill really press on is this - get the priority build status... The wait was near unbearable by the time my rig was ready to ship. UKGC have met an exceeded my hopes and expectations. Now i can simply sit back and smile as i look at the 2 new 'next gen' consoles, and know I still have the edge of them. 5 out of 5. Kev.
Achilles - High Spec i5 Gaming PC By: Fabian Collier
This is the greatest thing I've ever purchased. Well what can I say. This is the greatest thing I've ever purchased. Forget next gen consoles this PC is the way forward. An amazing piece of equipment and what can I say about UK Gaming Computers, possibly the greatest customer service, with a quick build and amazing updates which kept me excited until the day it arrived. If you want to buy a PC from anywhere then it should be from here...thank you and good night!!!
Achilles - High Spec i5 Gaming PC By: Mark Barbara
very happy with this set up. Since early this year I was interested in upgading my incredibly outdated PC. This would be the first high-end PC that I would have owned and I wasn't confident in buying parts and building one myself so I looked up a few sites that offer this service and checked out the options they gave me. I eventually settled with ukgamingcomputers for a few reasons. Over the past few months I have been e-mailing them back and forth with questions about parts and what would be best for this and that etc. I was surprised at the fast replies I got back with helpful information, I was also researching and learning about what I feel is best for me during the time up until purchase. During this time before I settled on the build I wanted I discovered another reason to stick with buying from these guys, the flexability, I wasn't too keen on the options available so I just asked via e-mail about adding in these parts instead of this and that and to my surprise again I was able to build what I wanted and not just select from the current listed specs. The only problem I encountered was when they temporarily updated the site options and included my specific parts. I felt a sense of urgency and somewhat rushed selecting the parts and purchasing the system. After the purchase they realised that the prices were off on a couple of items that they added for me, so before they started on my system we had to sort this out and we did. Even though I was content selecting my parts quickly for them and made no mistakes during purchase, I feel that this could have been handled with more clarity and less stress. You don't want to purchase a system and think you got a good deal then you realise they made a slight error on pricing. They also informed me of this not being the ideal way that they would have gone about this type of custom build, so I'm glad that they know this and have another way of doing this type of customisation. When this made it to my doorstep and I got it all hooked up, running and tweaked a few things to my liking, I felt content and very happy with this set up. I'll thank them again for putting up with my numerious e-mails during the time leading upto my purchase, lol. The system I selected and customised started as the Achilles - High Spec i5 Gaming PC on their site. The parts I chose to change specifically were the GPU manufacturer type, the CPU Cooler, the SSD manufacturer.
Achilles - High Spec i5 Gaming PC By: Luke Garside
I love it. (minor upgrades) Works like a charm. Plays everything and anything as well as making it look stunning. I love it.
Achilles - High Spec i5 Gaming PC By: Gavin Goh
Very pleased with UKGC. Full marks. Ordering the system: I'm a former PC tech who can/has built computers so I'm familiar with specs and hardware. Before I ordered from UKGC, I did a tremendous amount of research on the newest/best hardware and canvassed a number of other custom PC builders and UKGC had the best lineup of hardware / price overall - and it wasn't close. Internal parts / Warranty: The PC arrived fairly quick - about a week plus. But there was a cable touching the fan inside, likely upset when it was in transit. I had to make a call to UKGC to open the system (as I had already applied the warranty sticker) - they were helpful in directing me and sent me a new warranty sticker no questions asked. I reapplied the new sticker today and the warranty has been reactivated. At the same time, having open the PC, I was able to get a good look at the insides. It was all nicely setup, the cables are tidy and not a mess. So I was quite pleased. Performance of PC: Won't get into it too much. But it runs great as it's a heavily customised version of the achilles. Overall: Very pleased with UKGC. Full marks. Prompt service and very professional. The computer produced is excellent. But I am most impressed by their packaging and the care involved in the system parts.
Achilles - High Spec i5 Gaming PC By: Neil Findon
I will recommend UKGC to my friends and wouldn't hesitate to buy a new system from them To cut a long (and happy) story short - I bought a customised Achilles i5 from UKGC after doing a bit of homework about them and some of the components they use. I was tempted to build my own but it's been many years since I've done that kind of techie work, I am a SQL DBA :) Anyway the whole process start to finish was smooth and hassle-free. UKGC use hardware which attracts consistently high reviews and there's no OEM rubbish in there - my 770 GTX was a nice new Palit so I was dead chuffed, to give an example. You very much get what you pay for in all aspects - PC installed properly and no bloatware, all drivers installed, the PC arrived ready to rock (well, I did create my own profile but there you go). You could probably get a similar system a little cheaper elsewhere, but for quality genuine parts, fantastic customer service and a completely hassle-free PC buying experience, it's UKGC every time for me. I will recommend UKGC to my friends and wouldn't hesitate to buy a new system from them (or indeed use them to upgrade my current PC, when the time comes).
Achilles - High Spec i5 Gaming PC By: Niall Williams
Very good pc, very fast. Very good pc, very fast. I would recommend it to any gamer. The only problem is it wont connect to the internet and now I have to get an expert in.
Achilles - High Spec i5 Gaming PC By: Stefan Belev
I would definitely come again and recommend to everyone. I bought this machine for christmas, my dream computer since i was a kid :). I am very happy with it, delivery was early and everything was in order. The bf4 coupon was missing but management were quick to email me the code. Overall, i have no issues with the computer, it runs well. Monitor also is very good. I would definitely come again and recommend to everyone.
Achilles - High Spec i5 Gaming PC By: Morgan Gwynn
This build is a true monster!!! This build is a true monster!!! Set it up, pressed the power button and straight away the machine set up for war, seriously looked like the gates of hell were about to break open. Gams like battlefield 4 and assassins creed BF run on ultra with no problem and I really couldn't of asked for it to be delivered any quicker thanks to the people at UKGC, ESPECIALLY ATOUND CHRISTMAS!!! Thank you soo much and I've already shown and told all my facebook friends about you're great work,thank you and MERRY DHRISTMAS!!!
Achilles - High Spec i5 Gaming PC By: Keith McLeman
Very happy Bought as a Christmas present for my son whose laptop was struggling to play the latest games without overheating. Excellent service. Ordered early December and built and delivered well before Christmas. My son loves the fact that the recommended graphics settings on his games now suggest 100% instead of the 20%-30% range. Looks great. Had no problems setting up. Activating the warranty was straight-forward. It's been in action since it arrived and everything has been smooth with all his favourite games re-downloaded to the new machine (which caused our internet to creak, but not the PC), and he received four recently released and top notch games for free as part of the package. Very happy, even if it is a PC (strong words from a die-hard Mac fan, I couldn't convert my son to the Mac cause) :-)
Achilles - High Spec i5 Gaming PC By: James Bridge
overall I am happy with the machine This is my second machine from UK Gaming Computers. As before I am pretty impressed with the service. The people that I dealt with were friendly and knowledgeable and took the time to chat with me before I ordered so that I could make sure that I chose the right parts for my needs. There was no pressure to pay for extra stuff that I did not need and I believe that I was given very honest answers to my questions.

My aim was to get a PC that was going to last most of this new console generation. In the end this meant the Achilles I5 machine with a little bit of customization. I upgraded the power supply to a a 750 watt Corsair modular one that was gold-rated. I also swapped in 8GB of Corsair Vengeance RAM and popped the whole thing inside the Corsair Vengeance C70 case.

The build took around two weeks (I chose the standard 5-10 days) and I was kept informed of what was going on via emails. The PC was delivered to me at a time and day of my choosing. The packing was very good and the PC was in perfect condition when it arrived. A special foam-bag was used inside the case in order to keep the parts fixed in place and the external packing was very good quality.

I have tested the PC out with a large number of games and it runs really well. I have played the new Assassin's Creed, Splinter-Cell and Batman games on it (all of which came with the graphics card due to an offer Nvidia had on at the time) and they run perfectly. I am able to pop them on ultra and still get 60fps on a 1080 * 1920. Older games seem to run fine too; so far all the stuff in my Steam library has been working very well so I am extremely pleased with that.

The only issue that I do have is that there seems to be some rather noisy capacitor squeal coming from the graphics card while it is under load. The noise is a kind of metallic buzzing - something like you would get from an electric shaver. Its not a normal noise for this kind of PC to make (my partner has another machine that also has a GTX770 in it and there is no noise of this kind). The noise is pretty loud depending on which game you are playing. Batman seems to be the worse, with the noise getting loud enough to make it hard to hear the voices of the characters at times. I spoke to UK Gaming Computers about it and they just told me it was capacitor squeal and that there was a good chance that my card might grow out of it in a couple of months. Having looked around the internet it seems that most people consider this a reason to RMA a card which makes me a little annoyed as I payed a lot of money (£1130.00) for the PC so I really would rather it was not doing an impression of a dentists drill while I am trying to game on it. That said, UK Gaming Computers have offered to RMA the card if it is still there in a few months time. I guess I am just stuck with a very noisy buzz until then unless it goes away of its own accord.

Anyhow, in conclusion I am pretty happy with the machine. The build quality is nice and the performance in games is great. I'm a bit puzzled as to how UK Gaming Computers testing failed to notice that my machine buzzes so much - it was obvious to me the second I booted up a game. I can only assume that they did not run any games and/or graphically intensive stuff on it before shipping it out to me. However, overall I am happy with the machine provided that I can get this buzzing noise sorted before long.
Achilles - High Spec i5 Gaming PC By: Michael Bell
Overall, thoroughly impressed Very impressed with the product from it's arrival. The load times for the OS and for the applications placed in the SSD were phenomenal. The power that this machine has is incredible especially for it's price, and despite the amount of fans running there is little sound coming off of them. The inside was impressively tidy and neat, with no internal damages during transit. The setup time to get everything started is very small as well, just plug in and go. Overall, thoroughly impressed and I will recommend this site to people who are liking for high spec PCs.
Achilles - High Spec i5 Gaming PC By: Ian Flood
great service provided with updates great service provided with updates on how machine is progressing through to delivery.have only been using machine for a week but notice the difference in speed and graphics on screen. tower is larger than expected but plenty of room for expansions.
Achilles - High Spec i5 Gaming PC By: jack coward
the product is outstanding Honestly it was a pleasure purchasing from UKGC, the product is outstanding, tidy and I couldn't be happier with how everything went. This is the first rig i've ever bought and it was NO mistake, I've held this review back a little over a week just to play around with my pc and running anything ive thrown at it maxed with NO problem makes me very happy, the service i received from calling the company on a few occasions was VERY good and I've been very quick to recommend many people check here as they're looking for a new rig themselves.

Overall UKGCs service is insanely good and as for the rig itself, well, there simply isnt a downside that i can think of!

I highly recommend, if looking for a computer, that you at LEAST consider ukgc, as they REALLY are an exceptional place to go to :D!
Achilles - High Spec i5 Gaming PC By: Mark Pearce
Very good communication Very good communication throughout the process from order to delivery.
Achilles - High Spec i5 Gaming PC By: John Chandler
Would definitely deal with them again! Extremely impressed with the quality of this build!! If you are debating getting a 'next gen' console instead or weighing up where to order a pc from (as i was) and are reading this review, then let me tell you UKGC is by far the way to go!

The site layout and customisation options made it very easy to build my ideal pc - I chose the achilles model as a starting point, upgraded the motherboard, added a SSD and made a few minor tweaks. Also changed the case to a Cosmos se which looks fantastic when combined with interior custom lighting due to its transparent side panel. When it arrived i was too busy messing around with the lighting features to test any games on it!

Runs almost every game i can think of at ultra/max settings without compromising on a single frame, and remains cool and quiet even during the most intense tasks. Makes consoles look like nothing!

At every stage of the ordering process you are informed of how your pc is doing with the option to contact UKGC if you have any questions, and arrives well packed but easy to access with all instructions/accesories for your custom parts, plus a warranty sticker for added insurance if you want it. This is probably the best customer service i have experienced when ordering online, and all the praise you see for UKGC on their site is more than well deserved. Would definitely deal with them again!
Achilles - High Spec i5 Gaming PC By: michal Szady
Good Stuff ! 11/10 I really like this gaming pc ! I buy this pc 2 weeks ago. The build time and delivery time is very good and quick. Its very good webside and good company with pc's. Computer is built very solid and very good looks. Also I am very happy with the GTX 980 graphics card. Computer works superbly. nothing ever breaks or jams.
I am very happy with the selection and chooseing the parts. In my opinion, the company deserves the highest estimation. Product during shipment would have been packed properly and protected from damage. I am very grateful to the company the UK Gaming Computers for a great product and I recommend to all gamers and computer geeks like and another amateurs. Good Stuff ! 11/10
Achilles - High Spec i5 Gaming PC By: Rui Monteiro
To start, i would like to congratulate UKCG for their fantastic service. To start, i would like to congratulate UKCG for their fantastic service, keeping continuous communication about the development of the order and the assembly of the computer while maintaining complete transparency.This was my first "Gaming PC" and I absolutely love it. From the moment you order to the moment you get your hands on it, you hope for it to be a good PC and not be a disappointment. From the moment when you first plug it in and hit the power button and see how fast it is from a normal PC and how better it is for games, you will sit back on your chair and think to yourself "It is better than I dream off it would be".With that aside, I utterly enjoy this PC. At first I wanted to build my own, so I did some modifications to what I wanted to have which, in my opinion added to that "custom" feel and performance, but, even without those modifications, it is a great PC.My advice is, either buy this PC as it is, or if you can spend a bit more money and want to add your mark into this PC, make some modifications. Either way, you will great a great rig, well built by some fantastic people in a great company.
Achilles - High Spec i5 Gaming PC By: Jorge Olsson
In a word - brilliant. Fantastic communication from UK Gaming Computers throughout the entire process. I was contacted personally by email after every step of the process from build to delivery. Every question i asked was responded to by the next day, and advice was given to me on my build from where to install my operating system to wether i should overclock.

On to the build itself. As standard this rig is absoloutely excellent. The value for money is second to none compared to other pc builders, with any modifications being an option rather than a neccessity. The first game i installed on this was a rather demanding strategy game which struggled on my fairly powerful last pc - the result blew me away. Everything by default on its highest graphical setting with a incredibly smooth fps with no drops whatsoever, unlinke any pc i have used before.

The only advice i could give on this build would be to consider adding an ssd (the option being available when building), but even without this pc is one of the best of its kind, off a company that cares about its customer service and will go the extra mile to satisfy. In a word - brilliant.
Achilles - High Spec i5 Gaming PC By: Michal Bernas
Well done, guys. So far, so great. Im delighted about my build.Everything went smoothly and in time, since advising through purchase to delivery.Its a cool idea with updating you with every next step of production. Well done, guys.
Achilles - High Spec i5 Gaming PC By: Heather Smith
10/10 Would buy again. Very impressed with the PC I bought. Came quickly and there was no problems. 10/10 Would buy again.
Achilles - High Spec i5 Gaming PC By: Edgars Budniks
I'm really satisfied with my purchase I'm really happy that I chose UKGC to build my gaming rig. First of all I wanted to mention that customer service is amazing and they are letting you know about every stage of the build process by personally sending you an email. Although delivery time and date was delayed by Easter holiday, goods were still about on time and it was very good and safely packed. When I opened the box I knew already what to expect, but before I everything set up, I saw inside how clean and tidy it was. Definitely recommended for any gamer to build their rig with UKGC. Performance is absolutely amazing, couldn't ask more for the price, all games are running nice and smooth even on Ultra settings. Only thing what is a letdown for such system is the coil whine, which is pretty common in the new GPU's. In overall, I'm really satisfied with my purchase and I will definitely keep in touch with UKGC.
Achilles - High Spec i5 Gaming PC By: Tom Grindall
Couldn't be happier. Very happy with the service I have received from start to finish, they explained very part of the order, and answered all questions I had. you can tell just by the way they package there PC how much care and attention goes into each PC they build. As for the PC it self I'm over the moon with it, Quite, Fast, Runs Project Cars at fall spec with out any problems what so ever. Couldn't be happier.
Achilles - High Spec i5 Gaming PC By: christopher ennis
This is my first gaming computer and i love it This is my first gaming computer and i love it, it loads up fast my quality of my games have gone up this computer is great for any who is not sure if they want to go full in to pc gaming
Achilles - High Spec i5 Gaming PC By: yves geens
The service provided by UKGC was excellent I ordered a customized Achilles system, the exact components listed below for those interested, which brought up the total to around £1,300.00. System runs great and very quietly even when under stress.The service provided by UKGC was excellent, I opted for a Saturday delivery and when the build was finished on Friday afternoon I still received a phone call if I wanted to schedule the delivery so I could have it the next day, which made it still on time for Christmas, which was appreciated. The website is easy to use and provides you with enough specs to be able to make an informed decision. The provided 6 years warranty also makes me feel confident in the quality of parts used and the care taken in putting the system together. Only minor qualm was that the building did take a bit longer than the 5-10 business days advertised, but as it was holiday season I can understand that it was probably busier than usual and in the end I did get it on time.Special thumbs up for the shipping as well, very secure and great packaging to avoid any transportation damages. All in all: 5/5, would definitely recommend and order again.===system as purchased===Components Case: Coolermaster HAF Power Supply: Corsair CX750 750W Processor: Intel Core i5 6600K 3.5Ghz [Overclockable] [NEW] Overclocking: Moderate [Requires Processor Cooler] Processor Cooler: Coolermaster Hyper 212 RAM: 8GB Corsair Vengeance LPX DDR4 2400Mhz [2x4GB] Motherboard: Gigabyte Z170X Gaming 5 Graphics card: Nvidia GeForce GTX 970 4GB [Nvidia Bullets Or Blades promotion] Hard Drive: Samsung 250GB 850 Evo Solid State Drive 2nd Hard Drive: Seagate Barracuda 1TB Hard Drive 7200rpm 64MB Cache 3rd Hard Drive: None RAID: None Sound card: Integrated 7.1 Channel Audio Optical Drive: Samsung SH-224FB 24x DVD/CD ± Re-Writer Black Network card: Integrated 10/100/1000Mbps Wireless Card: None Memory Card Reader: None Extra Ports: None
Achilles - High Spec i5 Gaming PC By: Jamie torres
will recommend to friends and everyone else :)! Amazing service and computer! Constantly kept updated throughout the whole process. Computer came in just over a week which was very nice. As for the actual computer what can i say? Better than i expected, got the devision free with the GTX970 plugged it into my 4k tv just to set everything up. Not expecting a decent fps at that resolution but was mistaken it run perfectly. Havent bothered to use the 1080p moniter i had for it will stick to my tv! Only things upgraded was a solid state hdd and 16gb of ram everything else was as it comes. Amazing company will recommend to friends and everyone else :)!
Achilles - High Spec i5 Gaming PC By: mark chandler
very happy with my pc and would happily recommend UKGC to anyone I shopped around quite a few different sites while looking for a new gaming pc. There's a lot of good ones out there, but for my particular needs UKGC ended up having the best choice in upgrades and sidegrades for the system that I wanted to own. I started with the "basic" Achilles i5 model, and was able to change the case, mobo, cooling, memory etc. to the components that I really wanted. I didn't feel like anything that I chose was a compromise. After ordering, UKGC kept me up to date with a stream of e-mails telling me how my build was coming along. The delivery was a week later than the stated 5-10 working days, but with the adjustments I made to the basic build, and it being close to Christmas I can forgive that. You can pay more for a priority build if you so wish. On delivery the box was intact, with no wet or torn areas, and was suitably marked as being very fragile. There was a pouch that contained manuals for a lot of the components (case, mobo, fans) along with detailed instructions from UKGC about how to get your pc up and running. Very important to read these, you don't want to start your pc while it still has protective padding inside the case! It started perfectly and I set about installing my usual programs and games. It runs very quietly for such a beast, even when running modern games on ultra. I've played games like Watch Dogs 2 (free with the 1070) and Rise of the Tomb Raider so far, and have been impressed with the performace that the i5 and 1070 put out. I've only had the pc for a week, but so far I've had no issues. UKGC offer a 6 year warranty as standard, but you have to place the supplied warranty sticker over the side panel join, and keep it intact, to keep the warranty going. We'll see how that goes, as I've always cleaned my pc with the panels off before. The UKCG site does offer advice for de-dusting your pc without removing the panel though. Overall I'm very happy with my pc and would happily recommend UKGC to anyone looking for a tasty prebuilt gaming rig.
Achilles - High Spec i5 Gaming PC By: jason collins
very pleased with the service provided Spent many hours searching online for a decent computer at a good price found this one changed the graphics to a 1070.It was built and delivered within the time schedule they had set it come in very decent boxing with a sufficient amount of safety packaging around it and inside the computer to help protect . The computer runs like a dream its very fast, very quiet and the computer stay a good temp and the fan do a great job of keeping it cool. Overall I'm very pleased with the service provided and the updates through email during its build process were useful my overall experience of buying a computer from here was as successful as it could be I would recommend UK gaming to anyone looking for a ready built comp or a custom!
Achilles - High Spec i5 Gaming PC By: Gary Webster
Great machine Great machine, good value and hopefully shall last me many years!
Achilles - High Spec i5 Gaming PC By: Seth Roe
A great service and wouldn't hesitate to recommend. I've been thoroughly impressed with my purchase from UKGC. The PC was built quickly and I was kept regularly updated throughout the build. Delivery was prompt and packaged extremely securely - much better than a previous custom build from another company. Upon inspection, there was a slight crack in the perspex on the side panel of my case which I reported to UKGC and they sent out a new replacement panel the same day. They have also been really quick to respond to a couple of other queries I have had with all staff seeming very knowledgeable. The PC itself is brilliant. No issues whatsoever and it's virtually silent. I'm particularly impressed with the cable management inside the case - everything is extremely tidy and tied away nicely. A great service and wouldn't hesitate to recommend.
Achilles - High Spec i5 Gaming PC By: Hansa Patel
GO FOR IT, you will not regret it Ive had a close eye on this company for a long time now, and I knew this was the company to go to, when it was time to purchase and configure my new gaming rig.... What can I say, from the moment of order, to the PC arriving was a wonderful experience. Having upgraded, side-graded, and even removing some parts, nothing was too much trouble for these guys, communication from emails, phone calls and their ever so efficient online service portal were EXCELLENT... It takes a while to build the PC, but trust me, it is worth waiting for, these guys are just awesome, I upgraded my PC case to a "tempered glass" one, and is basically just a glass case. It has been built like a work of art. The courier company they use, are also excellent, the delivery man came with the large parcel and told me to keep it upright, as it contained "expensive goods" as stated by the sticker... GO FOR IT, you will not regret it... The PC works as a DREAM... and these guys love what they do... oh, and the 6 years warranty is a good piece of mind... LOVE IT, LOVE IT
Achilles - High Spec i5 Gaming PC By: Joseph Hynes
Would recommend these guys to anyone interested in getting a new pc. I received the machine within the time limit given and once I had it all plugged in it was up and running within minutes. I've been using it almost non stop since (about a week) so far I have encountered no issues whatsoever. Everything runs smoothly, quickly and quietly. Would recommend these guys to anyone interested in getting a new pc.
Achilles - High Spec i5 Gaming PC By: Vi Luong
A very good shopping experience if you want to let someone else build your PC. Purchased this pc with a few upgrades, the most important being the graphics card that I changed to a 1080ti. Overall I was happy with the service and communication through every step from purchase to delivery. The machine runs great and will last me a good few years running everything maxed out on the latest AAA titles. The one area where I felt let down was the allocation of my graphics card, which was a zotac mini 1080ti. Though nothing wrong with the card itself I feel I could have been given a full sized card with a better spec as the zotac mini is nothing more than a shrunk down founders edition 1080ti. The fractal design r5 is plenty big enough to house a full size card. I should have requested a specific card to avoid disappointment so that is partly down to me. Would recommend these guys to build a pc for you as all cabling was decent and everything arrived in perfect condition. Just remember to state exactly what you would like to avoid any problems or perhaps ukgc can put in a drop down menu to select the graphics card you would preferably want. A very good shopping experience if you want to let someone else build your PC.
Achilles - High Spec i5 Gaming PC By: Joshua Smith
would recommend it to anyone It is a really good computer and would recommend it to anyone buying a PC to play games or anything that is GPU extensive.
Achilles - High Spec i5 Gaming PC By: robby jarrett
Thanks ukgc awesome company!! This is the second time I've purchased a pc from ukgc and the second time I've been more than happy with the service and product I received, the computer runs flawlessly and stays nice and cool even under heavy load. The only thing I would suggest to new buyers who order a custom pc is get the priority build service as I cheaped out and didn't, it took 19 days to arrive (including 3 weekends and 2 days delivery) which was absolute torture! But they were still within their estimated build time so can only blame myself. Thanks ukgc awesome company!!